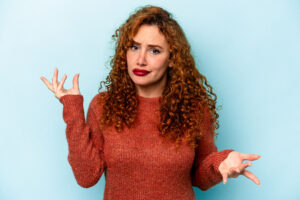 Have you gone more than six months without a dental checkup? The more space you put between yourself and your more recent appointment, the more likely you are to be vulnerable to various oral health issues. Remember that a delay means you lose out on helpful feedback regarding the state of your smile as well as opportunities to have your teeth professionally cleaned. Patients at Sunny Smiles can rely on these preventive services to help them stay safe from different threats to their well-being like dental decay and gum disease. In addition to taking on these concerns, we can offer guidance and necessary support when other problems arise and impact your dental function and quality of life.
Dental Checkups Should Happen On A Consistent Basis
Unless your dentist has already recommended that you rely on something different, you should have oral health exams on a semiannual basis. Going more than the recommended six months can be a problem for several reasons. One has to do with tartar buildup, as this substance can form and cause harm to your smile until your hygienist takes care of you again. Another is that you miss opportunities to have problems caught and treated in their early stages, which means that they continue to do harm. Eventually, a problem with tooth decay or gum disease can become too serious to ignore; by this point, you can discover that there are complications with these conditions that must be addressed.
We Provide Thorough Cleanings And Reviews Every Time You Visit
Dental cleanings are important to the overall preventive care experience. While your daily oral hygiene efforts certainly help you protect your smile, they are not all that you should rely on if you want to stay healthy. As your hygienist cares for your smile, they can alert you to the presence of tartar buildup and remove the substance. Because tartar will not be removed through brushing and flossing alone, it is important that your teeth undergo regular checkups and cleanings. Without those reviews, these deposits can continue to harm your smile and make you vulnerable to different risks.
Dental exams provide more detailed information about your smile. They can lead to the detection and treatment of cavities, care for gum disease, and feedback about other issues, like TMJ disorder, that can negatively affect you. Letting these different issues go without treatment can lead to complications that make more involved restorative services necessary.
Talk To Sunny Smiles About Scheduling Your Next Dental Checkup!
Through consistent dental exams and cleanings, you can make sure that you are protected against different smile threats! If you would like to find out more, contact our Sunny Smiles location on N Zaragoza Rd in El Paso, TX today at 915-849-9000.