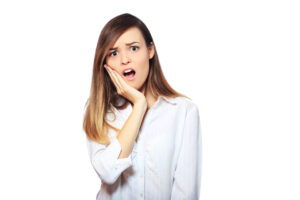 Emergency dental services are something you want to have access to, even if they are a form of care you hopefully never need to secure for yourself. At a time when it is necessary to see someone on short notice, it can be a relief to know that your dentist is ready to help. Sunny Smiles is ready to take on problems that need attention on short notice. Because we are ready to provide emergency dental services to people in and around the El Paso area, we can step in and take care of you if you have a problem with dental pain, worries over an injury, or any other issue that can require care on prompt treatment.
What Should You Do If You Need To Arrange Dental Work As Soon As Possible?
If you find that you need to see a dentist as soon as possible because your tooth is in pain, or because you have suffered an injury that affects your tooth's health and appearance, you can reach out to our dental office for an appointment. Emergency dental services are available to patients who find that they need something done for their oral health on short notice. When you arrive, we can evaluate you and determine what kind of care is necessary. While advanced restorative work can be required in these situations, we will look for the most conservative treatment option that can ensure your smile is preserved.
Dealing With Your Oral Health Emergency
Let us know as soon as you can that you will need our services. When you arrive, we can review your needs and look at what your treatment should involve. Sometimes, cosmetic dentistry can be all that is required to restore a tooth that has been injured. However, there are times when we will have to provide more advanced measures. That may mean having a root canal procedure performed, but in some cases we may need to plan for the extraction and replacement of your tooth. The good news is that even when significant work is needed, we can focus on services that offer lifelike results and bite support.
Sunny Smiles Is Prepared To Help Patients Who Need Care On Short Notice
Problems with your oral health can be found during dental exams, and at times they can be discovered and treated before they cause discomfort. In addition to providing consistent oral health services, Sunny Smiles supports its patients by providing access to emergency dental care. If you would like to find out more about how we can take care of you in this way, or if you would like to book a regular visit with us, contact our Sunny Smiles location on N Zaragoza Rd in El Paso, TX today at 915-849-9000.