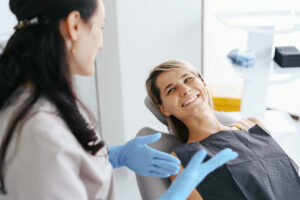 Finding the time for dental work is important, but it is not always easy. There are times when the typical office hours offered by dental practices just fail to align with your free time, which can lead to understandable frustration. What you should know is that Sunny Smiles can make appointments easier to secure by offering weekend office hours. By making dental services available on weekends, we are able to open our doors to people who have struggled to book their appointments. When you come in for your next visit, we can see to it that you enjoy thorough smile care, and we can look out for any signs of issues that will require in-office care.
Finding Time For Dental Care Is Important
Consistent dental checkups and cleanings lower your risk for problems with dental decay and gum disease, which means you stay safe against threats to your appearance and well-being. While you also protect yourself against these threats at home, there are aspects to professional preventive care that make regular visits important. Because our practice welcomes patients on Saturdays, we are able to help at times when it might be difficult for you to find time for a visit!
We Can Welcome Patients To Our Office On A Saturday
Because our office hours make care available on Saturdays, we are able to help patients who have busy or unusually rigid schedules. This means you will not have to worry about a delay in your regular care, so you are less likely to have a problem with dental decay or gum disease that results in more serious problems due to a lack of timely treatment. You also have a reduced risk for these problems because you are not going to miss the regular dental cleanings that fight tartar buildup.
What Can Happen When You Fall Behind On Your Dental Visits?
By missing your regular dental appointments, you lose out on quality preventive care, and you can let an overlooked problem form and worsen in time. When oral health issues go untreated, complications occur. For example, if you have a cavity that you do not treat in time, it will worsen to the point of causing a potential infection, one that causes pain and may even leave you at risk for tooth loss! You can also have a harder time stopping the formation of new problems, as you will miss out on the routine cleanings that fight tartar and plaque.
Talk To Sunny Smiles About Booking Dental Care On The Weekend!
Through timely care on the weekends, we are able to help patients stay consistent with oral health services and avoid potential complications that can impact their well-being. If you would like to find out more about how we can help you protect your smile, contact our Sunny Smiles location on N Zaragoza Rd in El Paso, TX today at 915-849-9000.