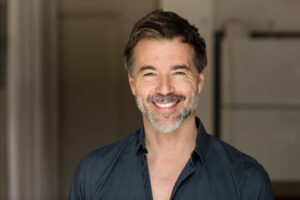 There are times when cavities do more harm than fillings can address, and there are injuries that are serious enough to require more than cosmetic dental work. When significant harm to your tooth structure occurs, Sunny Smiles can respond with a durable and lifelike dental crown! These crowns are carefully designed to provide the right look and stay secure; when in place, they can restore your appearance by matching your tooth structure, and they can enable you to bite and chew with renewed confidence. By taking the threat to your smile and oral health seriously, we can ensure that your tooth is effectively restored, and that you have confidence in your appearance as well as your ability to maintain a natural bite support.
We Can Help When A Severe Cavity Or Injury Threatens Your Smile
While the goal of dental work is to protect a tooth with the most conservative approach possible, there are times when dental crowns need to be used to provide full coverage above the gums. Because a crown provides this kind of coverage, it can be difficult to keep it out of view. Fortunately, when you need to have work done on a tooth that is more visible, we can provide a restoration that is made to imitate your healthy enamel. While these materials hold appeal thanks to their discreet, lifelike appearance, they are strong enough to provide necessary bite support.
Capping A Vulnerable Tooth With A Crown
A crown is placed in the course of two appointments. During your first visit, we will take on the necessary preparatory work to ensure that your restoration will fit properly. In addition to taking close measurements, we will prepare your tooth to hold the crown. At a follow-up visit, we can confirm that the crown you received is the right shape and size, and after doing so we can permanently set it in place. At this point, you can leave our practice with confidence that your treatment has given your tooth lasting protection while still preserving your smile.
We Can Respond To A Problem Promptly With Emergency Dental Work
If you have an alarming amount of tooth pain or experience a significant physical injury, we can bring you in for emergency dental work. In doing so, we shorten the time you spend with an aching and vulnerable tooth. We also provide a faster response so that you spend less time worrying over how damage to your tooth structure has altered your smile.
Sunny Smiles Is Prepared To Help When You Need A Crown
Our practice is prepared to help whenever patients need the advanced support of a durable, lifelike dental crown. To find out more about how we can help you, contact Sunny Smiles on Dyer St in El Paso, TX by calling 915-859-7000.