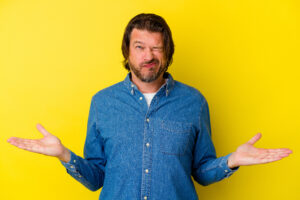 How can you tell if your gums are healthy? Knowing what state these tissues are in is more important than you might anticipate. If you let problems form and go untreated, an infection can turn into a serious concern, one that makes you vulnerable to potentially serious issues with your smile and overall well-being. There are signs of gingivitis that you can watch for on your own, but you can also turn to Sunny Smiles for support in this matter! This is because we can provide regular updates about the state of your periodontal health when you come in for regular dental exams. We can also offer insights into better smile care at home, which will help you avoid further difficulties with gingivitis and other threats.
Are Your Gums Currently Healthy?
It can be more important than you realize to know if your gums are in good health. When problems form and do not receive attention in time, they can have significant consequences. One particularly worrying problem has to do with tooth loss, as bacteria can do significant harm to tissues that support teeth, leaving them without support and making extractions necessary. The good news is that with regular reviews and consistent oral hygiene efforts, this is a problem that can be prevented. Look out for the warning signs of gingivitis at home, and make sure that you are regularly booking and attending oral health exams.
Looking Out For Signs Of Gingivitis
Between dental visits, you should pay attention to what is happening with your gums. When you do so, you can observe the warning signs of gingivitis. The advantage to catching the problem is that it can be treated in time to avoid complications that could make your overall oral health harder to manage. Signs to watch out for include:
More frequent bleeding when you brush or floss
Trouble with receding gums
Issues with swelling or discoloration
An issue with recurring bad breath
The Role Dental Visits Play In Managing Your Oral Health
Routine dental visits are important, as even if you are paying close attention to your smile, there are problems that you can overlook that require care. Your dentist can let you know if gum disease is a concern; if so, we can provide a more advanced periodontal cleaning to fight the bacteria responsible. We also provide early warnings about cavities that are in need of restorative dental work. Catching these problems early will help you avoid complications that threaten to cause infections and other difficulties.
Talk To Sunny Smiles About Gingivitis And Dental Health
Gingivitis is not a problem that you should take lightly. If it is detected and treated in time, potentially serious problems with your health can be avoided! If you would like to find out more about how we can help you, please contact Sunny Smiles on Dyer St in El Paso, TX by calling 915-859-7000.