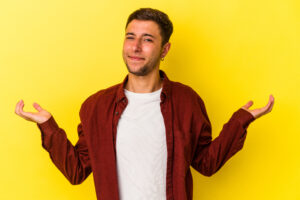 When you keep up with good oral hygiene habits on your own, and when you have not experienced any discomfort or changes in the appearance of your smile, is general dentistry still important? Routine visits have value even when you believe your teeth are in ideal health. One reason for this is that you can receive confirmation that there is nothing wrong. Without these reviews, you could make yourself vulnerable to problems because you miss early warning signs, or because a cavity has formed but not yet caused you discomfort. Sunny Smiles provides regular preventive dental services to people of all ages in the El Paso area, and we can make sure that your smile needs are being met every time you come to see us for another appointment!
Reasons To Take Proper Smile Care Seriously
An effective approach to smile care calls for a commitment to oral hygiene at home as well as support through general dental visits on a regular basis. When you are not keeping up with these efforts, you lose out on protection and become vulnerable to threats like dental decay and gum disease. It can take less time than you might realize for trouble to start; when plaque deposits are not removed in time, they can harden to form tartar, which your hygienist will have to remove during your next teeth cleaning. The presence of this material can make you more susceptible to trouble with the kinds of threats that make more involved care, such as restorative dental work, necessary.
Services Provided During General Dental Exams
During your general exams, we will take care of your smile by carefully evaluating it, and we will also protect you with a thorough cleaning of your teeth. Cleanings do more for your smile than you can do at home, and they can provide feedback to help you make positive changes to your own routine. When your dentist studies your smile, they can alert you to threats like tooth decay and gum disease, and they can provide support for other matters, like TMJ disorder, which can negatively impact your life. Timing matters when it comes to these different threats. The more time you spend with unresolved jaw problems, the more pain you can experience. The more time you spend without treating a cavity, the more likely it is to cause a tooth infection to form!
Talk To Sunny Smiles About Scheduling A General Dental Visit
General dentistry provides an important line of defense between your smile and the problems that can threaten it. When combined with good daily behaviors, these routine appointments help you avoid problems with tartar buildup, dental decay, gum disease, and other concerns that we can identify and resolve. If you are due for another appointment, or if you have questions about a particular service that we offer, reach out to our Sunny Smiles location on N Zaragoza Rd today at 915-849-9000.