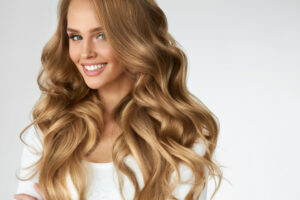 What kind of changes can you really expect to show off when you look into cosmetic dental work? When you talk to Sunny Smiles about treatment with porcelain veneers, you can discover that just one procedure is able to make fantastic changes to your appearance! These restorations are carefully constructed so that they cover up different flaws while only requiring minimal preparatory work. Their durable design and permanent application can ensure that the changes you see last, which means you can continue to feel great about how you look. We are happy to review the benefits of this service with you, and we can also talk to you about other cosmetic procedures that take on smile flaws that cause embarrassment.
How Do You Feel About Your Smile?
Does anything currently hold you back from feeling confident in your smile? Whether you have one minor worry or several flaws you wish you could correct, it can be difficult to live with embarrassment over your appearance. Our practice provides different options when it comes to care that can improve your smile. You can find that with the right service, you can take on the different shortcomings you want to treat, and you can enjoy those improvements for the long term. One of those options involves the placement of porcelain veneers. With these restorations, we can cover up flaws while only treating a limited portion of your enamel.
What Porcelain Veneers Do To Help You Improve How You Look
Porcelain veneers are custom-made shells that fit over the fronts of your teeth. To make sure they look natural and provide all of the corrections that you want, it is important that we take careful measurements and provide careful preparatory work. They are made with a substance that is durable enough to hold up against years of friction generated when you bite and chew food. The process of bonding them to your teeth will be permanent, and you can count on them to remain secure.
Looking Into Other Cosmetic Services
Whether you want to look for a more conservative means of improving a tooth's appearance or simply want to focus on fighting teeth stains, we can help! Other cosmetic services can offer different benefits that can make committing to care easier. When you learn more about your options, you can feel more ready to begin care!
Talk To Sunny Smiles About Cosmetic Care With Porcelain Veneers!
With the right cosmetic procedure, we can take on concerns about discoloration, dental damage, trouble with teeth that are misshapen or misaligned, and other flaws. Porcelain veneers are used to take on different issues with the way you look, and they can offer stunning improvements even when you want to take on several concerns at one time! Our practice is happy to meet with you in order to discuss this or any other service. If you would like to find out more, call Sunny Smiles at our Dyer St location today at 915-859-7000.