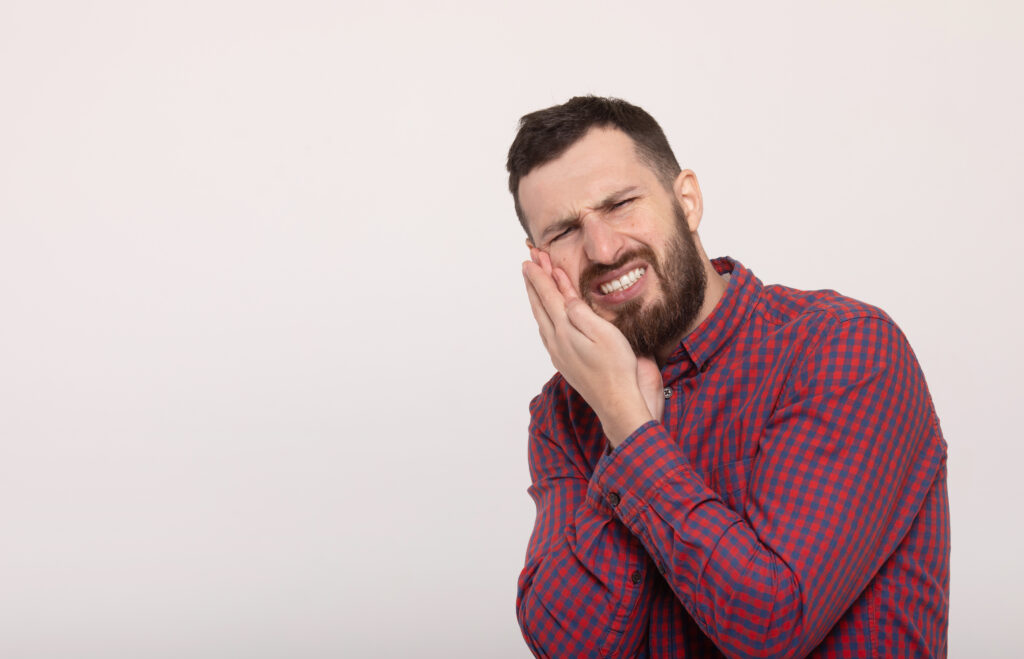 When it happens in the course of your day, you can recognize that it is occurring and put a stop to it. However, when your reflexive teeth grinding issues occur during the night, it can be more difficult for you to protect yourself. What you might not realize is that your struggles with this issue could be connected to larger worries over the alignment and health of your jaw joints and muscles. Your difficulties with TMJ disorder can cause teeth grinding, or bruxism, as well as headaches, neck and shoulder discomfort, and limitations in your bite movement. The good news is that Sunny Smiles can help you take on both bruxism and TMJ disorder. Through corrective care, you can take care of the cause of your discomfort and enjoy a better quality of life!
Is Your Teeth Grinding Problem Connected To TMJ Disorder?
Many people suffer from both bruxism and TMJ disorder. Either one of these conditions can lead to more problems with the other; your frequent teeth grinding can put strain on your jaw and affect its alignment, while grinding can be a stress response to pain, or a consequence of the poor condition of your joints and muscles. While it can be frustrating to live with both, know that your dentist is prepared to help. Through an evaluation, we can find out what it will take to fully respond to your challenges. With the use of a corrective appliance, we can readjust your jaw and help protect your smile at night against recurring grinding and clenching!
Talk To Your Dentist About Work To Restore Your Jaw Health!
During a dental exam, we can look out for the warning signs that will be present when a patient requires treatment for TMJ disorder or bruxism. From there, we can proceed to plan care with a custom oral appliance to ensure that your smile remains safe, and to reduce tension on your jaw muscles and joints. We should note that patients who are impacted by clenching and grinding can explore their options for smile care to address physical damage. If the troubles with your teeth are caught in time, wear and tear could be treated with conservative cosmetic dental services.
Talk To Sunny Smiles About TMJ Therapy!
Problems with teeth grinding, headaches, jaw pain and stiffness, and even neck and shoulder discomfort can point to the need for you to start TMJ therapy. Through this corrective work, we can help you improve your quality of life by reducing pain, improving dental function, and protecting you from potential damage to your enamel! If you would like to find out more, reach out to our Sunny Smiles location on N Zaragoza Rd today at 915-849-9000.