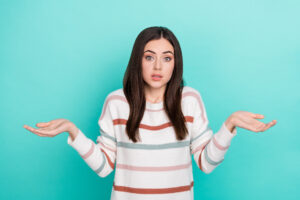 Through the care you put into cleaning your teeth, you can protect yourself against the buildup of tartar and plaque, which makes you less likely to experience trouble with gum disease or dental decay. Your daily efforts at caring for your smile are important, but remember that you should stick with your regular dental exams even if you feel confident in your own routine. Sunny Smiles is prepared to help families in the El Paso area keep up with their oral health care. One way we do so is by providing teeth cleanings that fight the accumulation of any plaque and tartar buildup present on your enamel. This preventive service makes you less likely to struggle with more serious problems that call for restorative dental work.
Caring For Teeth At Home And With Regular Preventive Care
You are not the only one who can protect your teeth and gums from harm. On a daily basis, it is important that you stick to a routine that sees you brush at least twice and floss at least once. Even with this routine in place, you should look for help in the support of regular dental exams and cleanings. With the added support of these services, we can keep your smile in great condition through the years and protect you against the threats of cavities and gum disease.
We Can Protect You Against Tartar Buildup
What makes tartar buildup concerning for you? Unfortunately, when plaque deposits harden, you wind up with tartar formations that are not effectively removed through daily routines. What this leaves you with is the buildup of unsightly and harmful bacteria and other debris on teeth, something that can make it more difficult for you to avoid problems that require professional oral health care.
During every dental cleaning, your hygienist will both look for and remove any deposits of tartar that are found. Identifying and removing them are important to your preventive dental care, and these efforts can be beneficial to your smile by removing any deposits in visible areas.
More Benefits To Preventive Dentistry
Every time you have your smile evaluated your dentist, you can learn about problems that are not yet causing you discomfort. For example, you may have issues with poor periodontal health; by tending to problems with gingivitis, we can help you recover before there are long term complications. For cavities that have not yet become painful, we can offer treatment with dental fillings. This conservative solution can preserve your smile and also protect your enamel.
Talk To Sunny Smiles About Scheduling Your Next Dental Cleaning
Dental cleanings and exams are important to your oral health even when you keep up with good oral hygiene at home. For more information on how we can support you, contact Sunny Smiles on Dyer St in El Paso, TX by calling 915-859-7000.