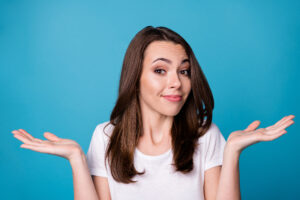 There are times when your dentist will need to provide root canal treatment to properly restore your oral health. By performing this treatment, Sunny Smiles can resolve issues within the tooth structure. While this is often needed to address dental decay, there are other circumstances where it can be needed, as internal harm can also result when you experience a physical injury. To help make sure El Paso area residents have smile support when they need it, our practice can offer emergency services when a cavity or injury causes pain or leaves a tooth in a vulnerable state. We also provide consistent dental exams and cleanings to reduce your risk for future problems.
Is A Root Canal Just A Way To Treat Cavities?
While root canal treatment often resolves problems with cavities, this is not the only problem that can make it necessary. Any time there is an issue within the tooth structure, a procedure to address bacteria and damage within your pulp, the central chamber where living tissues are held, will need to take place. This kind of issue can also arise when a physical injury occurs, which is why trauma should be taken seriously.
Fully Restoring A Tooth In Poor Health
To make sure that your tooth is properly cared for, we can provide support through both your root canal and the restoration of your tooth with a custom dental crown. The placement of your crown will occur after we have taken care to completely rid your pulp of bacteria and infected tissues and sealed it to keep it safe. From this point, we will provide your crown. These restorations are made from different material that offer different benefits. You can count on treatment to preserve your smile when you have restorative treatment performed in a more visible area, as we can use lifelike porcelain to take care of you. Our practice can also provide support through the use of more durable materials for back teeth that absorb more pressure when you bite and chew.
Preventing Future Problems With Your Oral Health
Through your regular dental exams and cleanings, you remain safe against potential threats from dental decay. Because your teeth are carefully cleaned each time you see us for preventive services, your visits make you less likely to experience worrying damage from a cavity. You can also rely on us to identify active problems and treat them promptly, which will mean you only need to arrange a procedure that ends with the placement of a custom dental filling.
Talk To Sunny Smiles About Root Canal Treatment
Through root canal treatment, we can put an end to problems with your oral health that are caused by a severe cavity or tooth injury. For more information on the services that we provide, reach out to your El Paso, TX, dentists by calling our practice at 915-849-9000.