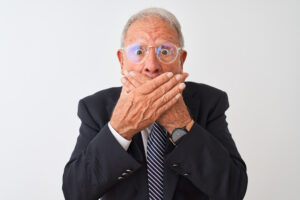 When you undergo restorative work because of a cavity or dental injury, it is important that you receive a filling or crown that you can count on to remain secure. After all, you need to make sure that your tooth will remain safe and healthy, and you also need to feel comfortable maintaining your normal bite after your procedure takes place. While crowns are remarkably strong, and able to withstand years of bite pressure, problems can occur that make a replacement for the restoration necessary. Sunny Smiles can meet with you when you have concerns about an older crown that seems loose, or if you experience a dental injury that leaves one loose or damaged.
Dental Restorations Are Meant To Provide Permanent Support
Any time you see your dentist for restorative treatment, you should come away from your experience with the confidence that your tooth will remain safe and healthy. In addition to providing durable fillings and dental crowns, we can provide treatment with restorations that actually imitate your healthy enamel, which means your smile is also preserved. When you no longer feel that you can trust your treated tooth to stay safe or contribute to your bite, you should seek out treatment, as an insecure or broken crown can create more problems for your oral health.
Seeking Treatment About A Loose Or Damaged Crown
If you have an older restoration in need of replacement, or if one feels loose or appears damaged, we can tend to it and provide the appropriate care. If necessary, we will provide a new crown. Because they can be made with different materials, we can make sure that yours provides the right support and security through the years. One that is made to match your enamel can be valuable because it preserves your appearance, while a metal crown can provide the additional bite support that a molar can require.
Need Attention On Short Notice? We Offer Emergency Appointments!
If you are in pain or have issues with your smile because of a loose or broken restoration, it can be hard to wait on an appointment. We understand this, and we want our patients to know that they can see us on short notice when they are concerned about an active issue. In addition to emergency dental visits, we make care easier to arrange by keeping up with office hours on Saturdays.
Make An Appointment At Sunny Smiles To Discuss A Loose Or Damaged Crown
If you start to feel less confident in your crown because it feels loose, appears damaged, or causes you discomfort, it is certainly a good idea to bring the matter up with your dentist. Our practice can meet with you to determine how this problem should be addressed. To help you avoid complications or deal with a potentially serious issue, we can even welcome you for emergency care! For more information, please reach out to Sunny Smiles in El Paso, TX by calling 915-859-7000.