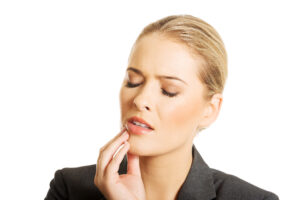 As you start to notice an issue with dental pain or sensitivity, you can hope for it to pass quickly. Sometimes, this kind of discomfort can be a symptom of sinus trouble, but when it lingers, or when the pain feels significant, you should be more concerned about your oral health. Sunny Smiles can meet with you to look for the cause of your discomfort. If the trouble is due to an advanced cavity or internal injury, it will be necessary for us to provide root canal treatment to put a stop to it. You can lower your risk for this kind of problem when you consistently schedule preventive oral health care.
How Worried Should I Be If I Have A Toothache?
If you have noticeable tooth pain that has persisted for more than a day, or if the amount of discomfort you feel concerns you, the problem should not be taken lightly. This discomfort can point to an infection of the tooth, which can occur when a cavity continues to grow, or when you have complications from a physical injury. If it it not dealt with, bacteria in your pulp can move through the roots, creating more trouble from your infection and making the extraction of your tooth necessary!
Arranging Restorative Dental Work For Your Sore Or Sensitive Tooth
By performing a root canal, we can tend to problems within your tooth that have you concerned about your oral health. This procedure will see your dentist carefully tend to bacteria and infected tissues before your pulp is sealed, and your tooth is ultimately capped with a dental crown. This is a procedure that we may need to perform when a patient comes in for a dental emergency, particularly when their problem is related to significant dental discomfort.
Preventive Services And Your Risk For Dental Problems
You can lower your risk for experiencing advanced cavities when you schedule routine dental checkups and cleanings on a consistent basis. Doing so will give you welcome feedback about the state of your oral health. That can include giving you timely warnings about tooth decay before the problem is serious. When your cavity is caught in time, you can have the problem treated with a conservative dental filling that preserves much of your tooth structure as well as your appearance.
Talk To Sunny Smiles If You Have Growing Concerns About A Toothache
If you are starting to worry about the onset of tooth pain, make sure that you let your dentist know. The sooner you say something, the sooner you can undergo treatment that puts an end to your discomfort. If you would like to find out more, or if you have any questions, please reach out to Sunny Smiles in El Paso, TX by calling 915-859-7000.