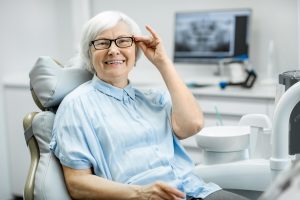 On the weekend of Halloween, it can be particularly important to think about how you take care of your teeth. Quality care at home is certainly important, but remember to also rely on professional teeth cleanings to remain healthy. At Sunny Smiles, we can provide routine dental services for people of all ages in and around El Paso. These sessions include professional care to remove both tartar and plaque. When you consistently receive care for your smile both at home and in the form of preventive care, you have less to worry about from issues like tooth decay and gum disease!
Is It Time For Your Next Dental Cleaning?
Unless you have instructions from your dentist to follow a different schedule, you should stick to preventive dental care every six months. Semiannual appointments provide regular updates regarding your oral health, which can mean early intervention for problems that can arise. You also receive attention in the form of teeth cleanings, which will remove plaque and tartar in order to stop these accumulations of unhealthy materials from causing problems that demand restorative dental work.
The Importance Of Keeping Your Smile Healthy
Between your daily care and your routine appointments, you can avoid problems with tooth decay and gum disease, issues that can seriously impact your smile and well-being when not properly managed. There are several benefits to proper care at home, including the removal of plaque buildup before you have tartar form on your teeth. Unfortunately, when you have tartar present on your smile, the deposits will remain until your next routine cleaning. Without those sessions, we become more vulnerable to cavities and problems with periodontal health. We should note that patients who have issues with gingivitis can actually receive a special cleaning to clear away bacteria on the roots of teeth.
Other Benefits To Preventive Care
Routine dental checkups and cleanings provide important early warnings about problems that can form and worsen in time. If you have a cavity, we can identify it and provide the appropriate restorative dental work that preserves the tooth structure and your appearance. We can also look at other potential issues, such as the symptoms of TMJ disorder and persistent teeth grinding. When these issues are being experienced, it can be difficult to live your life without persistent pain and sensitivity.
Talk To Sunny Smiles To Schedule Your Next Dental Cleaning!
Through regular dental cleanings, people of all ages can enjoy protection against the problems that negatively impact our health and appearance. Remember that unless you are told otherwise, you should have two appointments per year to have your smile cleaned and carefully evaluated. To find out more, or to discuss treatment for active concerns, please reach out to Sunny Smiles in El Paso, TX by calling 915-859-7000.