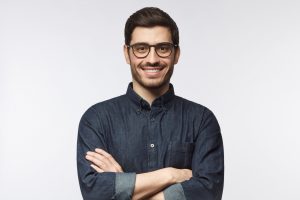 You may be less than excited about an upcoming appointment to undergo root canal therapy, but there are several reasons to look forward to what your procedure can do for you. This restorative treatment can put a stop to discomfort by addressing an injury or infection that affects the inner chamber of your tooth. In addition to solving problems with pain and sensitivity, this prevents further complications with your oral health that can lead to tooth loss and other concerns. Sunny Smiles is prepared to see you at times when you need a root canal, and we can even work with you in the event that you require a follow-up appointment after past work.
Your Root Canal Can Put A Stop To Your Tooth Pain
Until you go through treatment to address an injury or advanced cavity, you can experience a worrying issue with pain or sensitivity. A cavity can be identified and treated before you have this problem. At regular dental exams, we will look for—and treat—problems with dental decay while they can be addressed with a dental filling. If you do find yourself in need of care for a more severe problem, your root canal can put a stop to the pain or sensitivity you feel because of your tooth's poor health.
Your Procedure Will Address An Infection That Threatens Your Health
Postponing treatment can be more consequential than you realize. Eventually, bacteria can make their way through the roots of a tooth and create more problems for your smile. When bacteria do too much internal damage to your tooth, there is also a risk that the only treatment option left will be an extraction. While you may be less than thrilled to hear that you need a root canal, setting up your appointment in time can help you keep your tooth!
Treatment Can Lead To The Restoration Of Your Tooth And Smile
After directly addressing a problem within your tooth structure, we can take care of your smile by placing a lifelike dental crown. The crown will keep your tooth safe, and it will make it possible for you to continue to bite and chew like normal. Because we take care to provide a restoration that is the right shape, size, and color to fit your smile, this offers the added benefit of preserving the way you look.
Sunny Smiles Can Provide Root Canal Therapy To Restore Your Oral Health
Through root canal therapy, Sunny Smiles can fully resolve a problem with an injury or advanced cavity that creates problems within your tooth structure. If you need to set up your appointment, or if you have questions about treatment, contact your El Paso, TX, dentists by calling us at 915-849-9000.