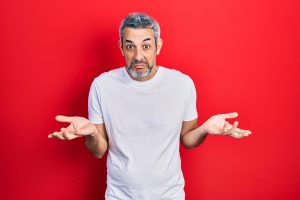 Cosmetic dentistry has helped many people either gain confidence in their smile for the first time, or regain it through treatment for unwelcome changes in their appearance. Sunny Smiles is happy to help patients who feel that the color, shape, size, or alignment of their teeth has hurt the way they look. Because we offer different treatment approaches and can help resolve many different concerns, we are equipped to help many people take on their esthetic flaws. What may surprise you is how we can take care of several issues at one time while only performing one procedure!
How Do You Currently Feel About The Way You Look When You Smile?
Whether you have problems with your appearance that have always bothered you or more recent changes that upset you, cosmetic dental treatment can help. These procedures are focused on changing flaws that impact your appearance but not your oral health. A treatment to correct esthetic flaws can be more conservative in nature, which means only minimal changes occur for your tooth structure. For many patients, we can actually proceed without the need to create and place permanent restorations.
You Have Multiple Treatment Options
Are you interested in teeth whitening treatment so that you can finally deal with embarrassing enamel stains? Are you hoping to do something about teeth that look worn or misshapen, or look awkward because they are not properly aligned? We provide different services that can take on the different concerns that patients express. With porcelain veneers or tooth bonding and contouring services, we can make notable changes while only making minimal changes to your enamel. Both services can help you take on multiple problems at one time, which means you may be closer to your ideal smile than you expect!
Why Some Flaws Call For Restorative Work
As we evaluate your smile, we will look for signs of oral health trouble that should be addressed. A damaged, weak, or undersized tooth that stops you from enjoying adequate bite support can benefit from the placement of a dental crown instead of a cosmetic restoration. A crown can imitate your healthy enamel, and we can take detailed measurements to make sure that yours is the right shape and size to support your smile. As a result, this restorative treatment can still deliver welcome cosmetic benefits!
Talk To Sunny Smiles About Improvements That Cosmetic Dentistry Can Make
Through a cosmetic treatment at Sunny Smiles, you can put your concerns about your smile to rest! If you would like to find out more about this or any other services that we offer, we are ready to help! To make an appointment or find out more, contact your El Paso, TX, dentists by calling us at 915-849-9000.