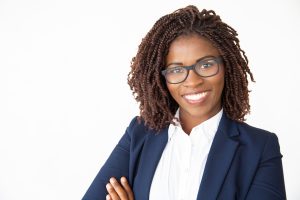 When you first imagine yourself starting a smile makeover, you may feel as though you are committing to a long, elaborate treatment process that will be difficult to complete. With that said, the end results of treatment can be hard to pass up, even if you are concerned about the steps included. Our practice can actually take on many problems with a more conservative approach than you expect. You can bring your concerns to Sunny Smiles and learn about treatment options that include a smile restoration with porcelain veneers, which take on many problems at one time.
Are You Ready To Make Real Changes To Your Smile?
Cosmetic dentistry provides big smile improvements through relatively modest treatments that preserve your healthy enamel. Depending on what kind of procedure you arrange, you can find that just one or two appointments is all that it takes to deliver many different improvements! We can recommend care based on the concerns you express about the way you look. Even if you have several treatments that interest you, one procedure may be all that you require.
Using Tooth Bonding And Contouring Work To Change The Way You Look
Tooth bonding and contouring work can change the way you look in several ways:  Your procedure can hide blemishes, cover chips and cracks, and even cover gaps or overlaps between teeth. This approach does not require permanent restorations, so it can be completed in less time than you expect. After a review of your teeth, and a discussion about what you hope your procedure will do for you, we can determine how we can reshape teeth or reduce their sizes through contouring, and we can use bonding treatments to hide discoloration and damage, add to the size of small teeth, and generally change the look of teeth to make them more attractive.
Seeing Results With Porcelain Veneers
Porcelain veneers are thin, durable shells that we place on the front surfaces of teeth that look less attractive. This treatment approach can take just two appointments. There are important steps we take during your first visit to make sure your restorations are the right shape and size, and to make sure they can be permanently secured in a way that looks natural. Veneers require more preparatory work and can take more time than bonding and contouring work, but they can can also offer greater durability.
Start Planning Your Smile Makeover At Sunny Smiles!
A smile makeover may seem out of reach, but when you look into cosmetic treatment you can find that it can be completed in less time – and with less work – than you expect! To find out more about how we can take care of your appearance, contact Sunny Smiles in El Paso, TX by calling 915-859-7000.