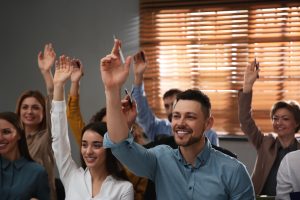 Your wisdom teeth are not like other teeth. If you are in a situation where your dentist recommends that another tooth is extracted, you can make plans to regain your full smile with a custom dental prosthetic. Your wisdom teeth are not replaced when they are extracted, and they can be removed despite the absence of an active problem. These teeth are commonly removed, as people tend to lack space for them. If they are given the opportunity to fully erupt, they can cause painful pressure by pushing against neighboring teeth, they can become impacted, and they can even damage your molars! You can address the problem of erupting wisdom teeth at Sunny Smiles, where we can safely extract them before you start to endure unpleasant complications.
Why Do People Often Have Wisdom Teeth Removed?
Wisdom teeth are the last teeth to arrive, and they can erupt in a person's teen or adult years. As they begin to erupt, you may experience jaw pain, as well as a feeling of pressure on neighboring teeth. Simply put, many of us do not have room in our mouths for our third molars, so it is necessary to have them taken out. When appropriate, your dentist can actually perform minor oral surgery to reveal and remove them before they move too far and create problems for us.
What Can Happen If I Put Off An Extraction?
If you put off an extraction to deal with your third molars, you can experience pain, pressure, and even damage to neighboring teeth. Postponing treatment can ultimately make more restorative dental work necessary, and may cause a crowding effect that makes your smile look less attractive.
How Can I Tell If It Is Time For An Extraction?
One benefit to regularly scheduling dental exams is that you can receive timely warnings about issues when they first become a concern. By regularly evaluating your smile, we can determine when it might be appropriate to go ahead with wisdom teeth removal. Taking these teeth out before there are issues like a partial eruption, pressure against your molars, and other problems can make the overall process less difficult.
Talk To Sunny Smiles About Wisdom Teeth Removal
When your wisdom teeth, or third molars, start to erupt, you can experience pain, pressure, and real concerns about your overall oral health. The good news is that Sunny Smiles is prepared to help! We can intervene and remove these molars before they create problems, which can lead to you feeling a sense of relief. When you schedule regular dental exams, you can stay informed about the health and condition of your smile, and enjoy early warnings when problems start to form. To find out more, please contact your El Paso, TX, dentists by calling 915-849-9000.