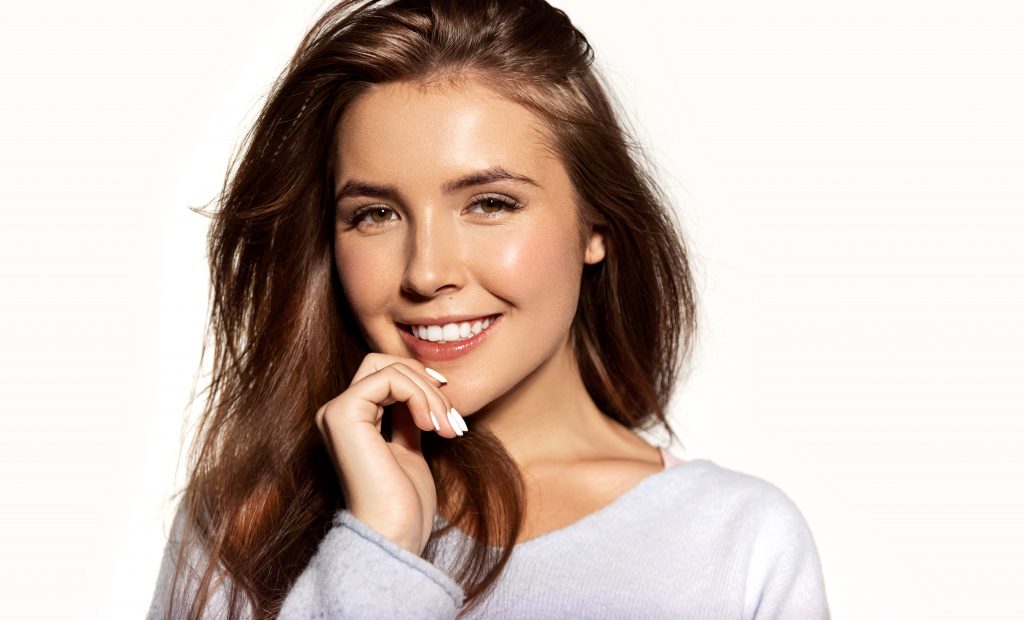 If you have concerns about your smile, looking into treatment with porcelain veneers can appeal to you. This one procedure is actually capable of taking care of several problems at one time. Because of this, patients who are worried about problems like discoloration, trouble with teeth spacing, wear and tear that can age a smile, and more can be addressed after just two appointments. Sunny Smiles offers this and other cosmetic treatment options to those who want to improve the way they look. Of course, we are also here to provide important preventive and restorative services to make sure your teeth stay healthy, too!
How Veneers Change A Person's Smile
Porcelain veneers are custom-made shells that we permanently affix to teeth to make positive smile changes. These restorations can make big improvements by covering visible flaws concerning tooth shape, size, and color. However, they cover less of your tooth structure than dental crowns, which makes a procedure more conservative in nature. While they are remarkably slim, these restorations are made from a strong porcelain substance that can hold up against many years of biting and chewing, ensuring long-term results from one procedure.
Undergoing Treatment With Porcelain Veneers
To make sure that your veneers are the right shape and size, your dentist will carefully measure your teeth during your initial appointment. We can also take care to prepare your teeth to hold them without losing their natural look. Your restorations will be made to fit comfortably and address all of the issues that you expressed concern over. At a second appointment, we will confirm that they are the right fit before permanently bonding them to your teeth. At the end of your procedure, you can marvel at how much your smile has improved!
What Else Can You Do To Improve Your Smile?
There are several approaches we can take if you want to improve your smile. Through tooth bonding and contouring work, we can modify the shape, size, and color of teeth without restorations. For some patients, a bonding and contouring treatment is a desirable alternative because they can make all of their improvements in just a single appointment. If your focus is on making your smile brighter, we can focus on enamel stains by providing a whitening treatment.
Talk To Sunny Smiles About Porcelain Veneers!
Through the use of porcelain veneers, we can make many exciting changes to your smile, which can effectively give you a dramatic cosmetic makeover with a single treatment! Sunny Smiles is prepared to help people in and around the El Paso area take on concerns with their appearance as well as their oral health. If you have any questions, or if you wish to book an appointment, please contact your El Paso, TX, dentists by calling us at our N Zaragoza Rd location at 915-849-9000.