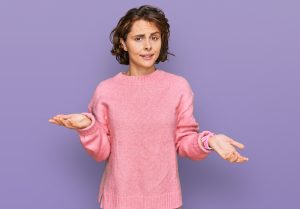 Different procedures to treat cavities exist because, simply put, some patients will experience more damage from decay than others before they see their dentist. If you regularly attend routine exams, you can avoid problems with serious dental problems and be more likely to only need a filling for your treatment. However, someone who is not seeing their dentist on a consistent basis can remain unaware they have an issue with a cavity until their tooth becomes infected, at which point a more involved procedure, like a root canal, is necessary. Sunny Smiles is ready to help you take care of your oral health. We can address your needs if you have concerns about a relatively minor issue, or if treatment will demand a more advanced treatment.
How A Root Canal Restores A Tooth's Health
Root canal therapy deals with tooth infections by removing bacteria and damaged tissues from the pulp, the central chamber of a tooth. Until an infection is dealt with, you can experience problems with pain and sensitivity that can become difficult to ignore. By undergoing a procedure, we can stop that discomfort, and we can prevent further difficulties from the spread of bacteria. When not dealt with in time, an advanced cavity can lead to issues with bacteria moving through the roots of a tooth to cause difficulties elsewhere.
Scheduling A Root Canal In Response To A Cavity
After evaluating you and confirming that you need a root canal for your cavity, we can make plans to restore your tooth. Once your dentist has fully removed bacteria and infected tissues, your pulp will be sealed, and you can receive a custom dental crown for protection. We provide crowns that are carefully designed to support your bite function and avoid interference with neighboring teeth. When appropriate, we can provide a crown that imitates your healthy tooth structure to avoid cosmetic troubles.
Other Situations That Can Call For Root Canal Therapy
While cavities affect many people, they are not the only reason why someone might need a root canal. We can also perform this treatment if you have a problem with physical trauma, or if you experience a recurrence of problems after a past procedure. If you start to experience discomfort again after an earlier treatment, or if your procedure did not put a stop to pain and sensitivity, retreatment – a follow-up to your initial procedure – can be needed.
Sunny Smiles Can Perform A Root Canal To Restore Your Oral Health
Our practice is ready to address the oral health needs of El Paso community members, and those in surrounding areas. If you think you might need treatment for decay or another potentially serious oral health issue, please let us know! To find out how we can help you, contact Sunny Smiles at our Dyer St office in El Paso, TX by calling 915-859-7000.