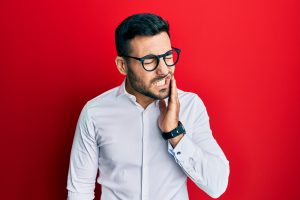 In time, a cavity can become a serious – and painful – problem for you. If the problem is addressed in time, your dentist can provide a dental filling before there are complications that affect your oral health and daily life. However, a cavity that remains untreated will eventually call for a root canal. This procedure deals with an infection that has formed within the tooth structure, a chamber known as the pulp. Because the pulp is where living tissues are contained, an infection can lead to alarming discomfort until you undergo treatment. Sunny Smiles is ready to provide root canal therapy, just as we are ready to help patients avoid this type of issue by providing regular preventive appointments.
Why Do I Need Root Canal Therapy For My Cavity?
A cavity only requires root canal therapy when it is serious enough to cause an infection. Treatment can occur before this. When it does, you can avoid discomfort and protect more of your natural tooth structure from permanent damage. With that said, once the matter is serious enough for a root canal, you should make the procedure a priority. The more time you spend putting it off, the more time you have to spend with pain and sensitivity issues. You also have to worry about the spread of bacteria through your roots, which can eventually make an extraction necessary and create a risk for more infection concerns.
How The Treatment Puts A Stop To Dental Discomfort
By removing bacteria and infected tissue from your pulp, your dentist removes the source of trouble causing your discomfort. The procedure takes care of your severe decay and damaged tissues, which puts a stop to aching or sensitivity. Once this work is done, your dentist will seal the pulp to prevent further problems, then make plans to restore your smile by providing a custom dental crown. We do offer crowns that can imitate healthy enamel, so we can take care of you without changing the way you look.
Avoiding Future Root Canals
At every routine exam, your dentist will look closely for any signs of cavities, including cavities that are not causing you any active concerns (yet). The sooner a problem is resolved, the sooner we can stop further harm from occurring. People who put off these checkups are more likely to have difficulties with infections, as they can fail to realize anything is wrong until they have active discomfort.
Sunny Smiles Is Ready To Schedule Your Root Canal Treatment
Through treatment to address an active toothache, we can stop problems that threaten your oral health and smile! Our practice offers several restorative procedures, and we also offer preventive and cosmetic treatments. To find out more, please contact your El Paso, TX, dentists by calling our N Zaragoza Rd location at 915-849-9000.