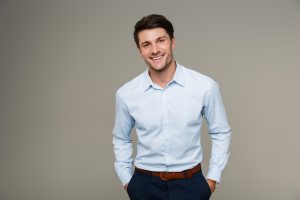 While dental decay is a serious problem, one that calls for a visit with your dentist, it is not the only issue that can create difficulties for your oral health. While they are protected by a strong outer layer of enamel, teeth are still vulnerable to physical harm. If your tooth is broken, chipped, or cracked, Sunny Smiles can protect it with a custom crown. This protection offers support in two important ways. One benefit to receiving your crown is that it can restore your ability to bite and chew without discomfort. Another is that it can restore the way you look, which means you will not have to worry about physical damage altering your smile!
A Tooth Injury Is A Problem That Should Be Taken Seriously
Just as you should not put off restorative dental work when you have a cavity, you should not delay seeing a dentist about a physical injury. Damage to your enamel can interfere with your bite function, which can lead to more pain and sensitivity problems. You also need to worry about your vulnerability to an infection, which can form when your enamel is not intact. This is a problem that can lead to difficulties with pain and sensitivity, and can eventually lead to the loss of your tooth.
How A Crown Addresses Physical Enamel Damage
With a custom dental crown covering your injured tooth, you can once again smile, speak, bite, and chew without difficulties. These restorations are carefully designed so that they can keep your tooth safe while remaining secure. We take care to closely measure your tooth and prepare it for the placement of your restoration. If treatment is performed on a tooth that is more visible when you smile and speak, we can use crown made from porcelain or zirconia to provide care without changing your appearance.
We Can Treat An Injured Tooth On Short Notice
A serious injury can be painful, and it can make simple tasks like eating difficult to perform. It can be scary to suffer a serious injury, but you can be relieved to know that your dentist will be able to help you on short notice! When pain, physical trauma, and other issues occur, you can visit us for urgent dental work. At your appointment, you can receive services to stop discomfort, and we can make sure your problem is completely resolved in as little time as possible.
Talk To Sunny Smiles About The Need To Address An Injured Tooth
In the event that you injury your tooth, you should know that Sunny Smiles is prepared to help. With a custom dental crown, we can restore your bite function and appearance! For more information, please contact your El Paso, TX, dentists' office on N Zaragoza Rd by calling 915-849-9000.