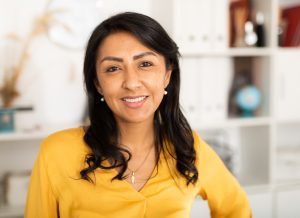 If you have a dental emergency, you can see your dentist on short notice to provide the appropriate treatment. While you can count on your dentist to address your oral health concerns on short notice, can you also expect them to preserve your appearance by properly restoring your smile? At Sunny Smiles, we can provide care that addresses both your dental health and appearance. When possible, we can recommend conservative cosmetic dental services to address problems like chipped or cracked teeth. If more involved restorative dental work is needed, we can still address your smile concerns by offering treatment with restorations that imitate healthy tooth structure.
Our Practice Is Ready To Help If You Experience A Dental Emergency
A dental emergency can be a potentially serious problem, one that leaves you at risk for serious smile flaws and even tooth loss! Until your treatment, you can also struggle with pain and sensitivity issues that affect your mood, your ability to eat, and even your ability to take care of your daily responsibilities. Fortunately, you do not have to put up with a longer or more awkward waiting period for treatment, as Sunny Smiles provides emergency dental services when problems arise.
Addressing Damage To Your Tooth Structure
At your appointment, your dentist will evaluate your smile and see what kind of care you need because of your emergency. The severity of your injury can impact what your appropriate treatment might be. We may be able to restore your smile by performing cosmetic dental work. Treatment with porcelain veneers provides us a more conservative option for restoring your smile, as these slim restorations only require a small amount of preparatory work. We can also determine if you are a good candidate for tooth bonding and contouring, which can improve the way you look without using restorations. For more serious injuries, we can provide dental crowns that both protect teeth and provide cosmetic benefits.
We Are Also Here To Help If Dental Pain Becomes An Issue For You
Physical trauma is not the only reason to see your dentist on short notice! If you start to experience pain that does not subside, or if you are in a significant amount of pain, we can meet with you to determine the cause and see what kind of care you require. It may be necessary for us to restore your oral health by performing root canal therapy to address an internal infection.
Sunny Smiles Is Ready To Offer Support And Treatment During A Dental Emergency
Sunny Smiles is prepared to take on problems that you have with your smile on short notice! To find out more about our approach to urgent dental care, or to learn more about our other services, contact Sunny Smiles at our El Paso, TX, dental office on N Zaragoza Rd by calling 915-849-9000.