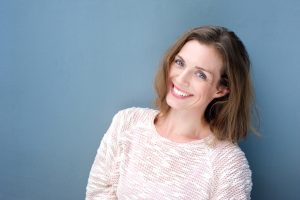 If your goal is to fight teeth stains that have accumulated and dulled your smile, you may want to ask your dentist to provide help. Removing these stains can be difficult if you only rely on store bought whiteners and toothpastes that claim to brighten smiles. These products can prove less than effective at taking care of stains that have accumulated over time and settled in your enamel. If you hope to do more than fight stains that have recently gathered, talk to Sunny Smiles about taking home a professional teeth whitening kit. These kits include bleaching gels that are capable of fighting discoloration and giving you a noticeably brighter smile. We also provide custom trays that make applying these gels easier and more comfortable!
Have You Run Into Problems While Trying To Address Teeth Stains?
When you only fight teeth stains with store bought products, you can experience disappointing results. The products that are on the shelves of your local grocery store or pharmacy can provide some benefits, but they can be less effective at whitening teeth enough to make a significant difference. If you want a significant improvement, look into professional cosmetic dental treatment. For many of our patients, we can recommend a teeth whitening kit supplied by your dentist. For those who have internal tooth problems that have changed their smile color, we can instead suggest other cosmetic services capable of making your desired improvements.
Using Your Take-Home Teeth Whitening Kit
Your take-home teeth whitening treatment provides you with a means of fighting stains that have accumulated over a period of time. By dealing with more than just recently-acquired stains, we give you a means of making your smile several shades brighter. Kits include advanced whitening gels and custom trays that patients use to apply the gels that they receive. Over the course of a set number of daily treatments, you will apply the whitening agents directly to your enamel. Patients often see their results in just under two weeks of their applications.
Teeth Stains Are Not The Only Cause Of Dental Discoloration
Internal discoloration can occur due to the use of certain medications, as a consequence of enamel erosion, or as the result of a physical injury. While whitening agents are intended to fight stains, other cosmetic services can help with discoloration caused by these other issues. Porcelain veneers and tooth bonding treatments both help make teeth appear brighter. They also address troubles with dental damage, issues with wear and tear, and even naturally occurring problems with the shapes and sizes of teeth.
Take Home A Professional Whitening Kit From Sunny Smiles
Through the use of a professional teeth whitening kit, you can make your smile notably brighter, which can lead to a welcome confidence boost! To learn more, contact your El Paso, TX, dentists at our N Zaragoza Rd location by calling 915-849-9000.