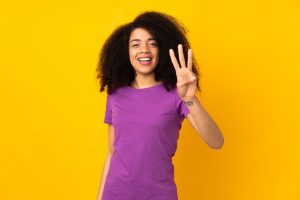 If you take care of your smile at home and schedule regular dental exams, you can reduce your risk for cavities and other problems. In other words, you can have an easier time avoiding restorative dental work. While your goal should be to avoid oral health issues that call for dental work, it can be a good idea to feel familiar with what your dentist can do for you when cavities and other problems occur. Sunny Smiles is prepared to restore your smile and oral health when our patients require care. We can use dental fillings and dental crowns that provide lasting support and preserve the way you look. While we can provide more involved care, our goal is to find the most conservative solution during care in order to maintain as much of your tooth structure as possible.
1. Is Treatment Always Necessary When Someone Has A Cavity?
A cavity calls for professional treatment. While dental enamel can recover from minor erosion, a cavity will cause an amount of harm that the tooth cannot recover from on its own. Until you undergo the appropriate care, the cavity will keep growing, which can lead to more problems over time. In fact, a cavity will eventually do so much harm that you need root canal therapy and a dental crown instead of a dental filling.
2. What Approach Will My Dentist Take To Restoring My Tooth?
For patients who consistently see their dentist for preventive dental appointments, cavities can be caught and addressed when a dental filling is all that is required to protect a tooth. If a cavity goes unaddressed, you can experience a painful tooth infection. An infection makes root canal therapy necessary, as your dentist has to remove bacteria and damaged tissues from within its structure. After this occurs, you will need a dental crown. A crown covers more of your tooth structure than a filling. While this means more preparatory work is needed, the crown can provide more protection.
3. Will Treatment Affect The Way I Look?
When restoring teeth that are visible when you smile and speak, your dentist can recommend a filling or crown that imitates healthy enamel. Lifelike, tooth-colored fillings bond to your enamel to provide lasting protection while also preserving the way you look. A dental crown can be made from different material types. When your appearance after treatment is a concern, we can recommend using a porcelain or zirconia crown.
Schedule Restorative Dental Work At Sunny Smiles!
With the right preventive measures in place, you can avoid problems that call for restorative dental work. However, if a problem does affect you, know that our dental office is ready to help! For more information, please contact our Sunny Smiles office on Dyer St in El Paso, TX by calling 915-859-7000.