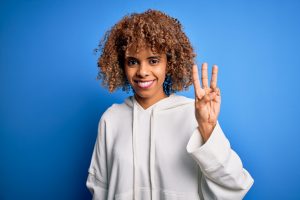 How much good do your general dental services really do for your smile? Routine checkups provide protection against the different oral health issues that can develop and impact your appearance and quality of life. When dental problems form and do not receive treatment, you can deal with pain, trouble with your appearance, and even problems with your general well-being! Fortunately, you can rely on regular services to keep you safe against these issues. Sunny Smiles provides general dental care for patients of all ages. For kids, we provide pediatric dental care that focuses on preventive support as well as guidance to help our young patients develop good habits between visits. For adults, consistent care provides important feedback and protection for teeth and gums, as well as early warnings and restorative dental treatment when problems do arise.
1. Issues With Tooth Decay
Tooth decay is not a problem to ignore – the more time a cavity has to grow, the more damage it will ultimately do to your enamel. Eventually, a cavity will do so much damage that a root canal becomes necessary to address internal tooth problems. When your dentist identifies a cavity before this happens, we can restore your tooth with a filling. Dental fillings provide a more conservative treatment option, one used to treat smaller cavities. If a cavity has grown too large, it will take a dental crown to restore your tooth.
2. The Onset Of Gum Disease
If gingivitis is identified and treated, your gums can return to good health before long-term complications become a concern. Gingivitis is something that you can identify on your own. If you notice problems with bleeding gums, swelling or tissue discoloration, or changes in your gum line, it can point to problems with an infection. At a routine checkup, we can determine if a periodontal cleaning is needed to stop gingivitis and restore your periodontal health. This cleaning removes bacteria that have gathered below your gum line to cause problems.
3. Chronic Pain Or Stiffness From TMJ Disorder
During your visit, your dentist will look out for any signs of poor jaw joint alignment or stress on your joints and muscles. These issues lead to issues with TMJ disorder, a problem linked to headaches, jaw stiffness, and other types of discomfort. If we identify signs of TMJ disorder, we can recommend treatment with an oral appliance. This appliance can ease tension on your jaw and improve your bite function.
Sunny Smiles Provides General Dental Services For Families In And Around El Paso, TX
When you have access to consistent preventive dental care, you stay protected against dental problems that can worsen over time. To schedule routine care for yourself or a family member, contact Sunny Smiles in El Paso, TX by calling 915-859-7000.