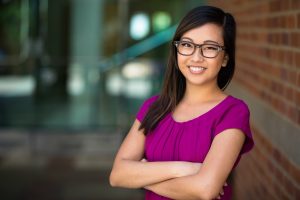 There are many foods and drinks people enjoy that cause teeth stains. Unfortunately, those stains can prove difficult to remove, as they can affect people who effectively practice good oral hygiene habits that prevent problems with cavities. What can you do about dental discoloration when it affects you? At Sunny Smiles, we can provide treatment that you can actually take home. A customized whitening kit will give you stronger whitening agents than you can find over the counter, along with whitening trays that help you apply these materials more easily. By following the recommended daily applications, you can restore the color of your smile and gain a renewed sense of confidence!
How Do You Currently Feel About The Color Of Your Teeth?
It can be difficult to keep teeth totally safe from the buildup of enamel stains. For some, stains can become difficult to ignore as they lead to significant changes in the color of their smile. For those who have grown concerned about their appearance, and those who have already tried store bought whiteners, a conversation about professional teeth whitening can be beneficial. During your discussion, you can learn how a take-home kit given to you by your dentist can make your smile look notably brighter, and you can learn how significant results can be achieved with treatments you can perform at your convenience.
Using A Personalized Whitening Kit
Personalized teeth whitening kits contain both potent whitening solutions and customized trays to apply those solutions. You will follow the instructions given to you by your dentist as you perform daily applications to address discoloration. In the course of ten to fourteen days, you can be delighted to see just how much brighter your smile has become!
Why Some Patients Look Into Different Cosmetic Treatment Options To Address Discoloration
Dental discoloration affects many people, but some have different issues that are responsible for their teeth appearing dull or discolored. Intrinsic discoloration refers to problems that develop within your tooth structure and change the color of your smile. To address these problems, our practice can recommend different cosmetic dental services. One option is to cover teeth with porcelain veneers, thin shells that are crafted to provide exciting esthetic improvements with conservative changes to your tooth structure. Another is to perform tooth bonding and contouring work. This approach can limit the changes to your tooth structure, and it can be completed without the need for custom restorations.
Talk To Sunny Smiles About The Benefits Of A Personalized Teeth Whitening Kit
Our practice is ready to help patients who feel that their teeth look dull or discolored. If you are affected by enamel stains, we can recommend a professional whitening kit – for those with different causes of discoloration, we can review alternative treatment options. To find out more, please contact Sunny Smiles at our location on Dyer St in El Paso, TX by calling 915-859-7000.