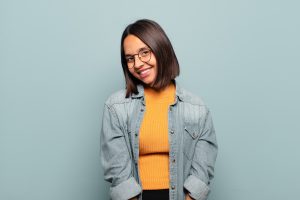 Dental fillings need to keep teeth safe from both structural damage and problems with infection. Because our teeth need permanent protection when problems form, they need to keep supporting the tooth even after years of friction from biting and chewing. You can be happy to know that Sunny Smiles is able to provide permanent fillings made from materials that closely imitate your healthy tooth structure. While you can be happy to have a filling that does not cause cosmetic concerns, you should know that the restoration is also going to provide the necessary functional support. Of course, to make sure your tooth remains protected, you should continue to practice smart oral hygiene habits, and continue going in for regular dental exams.
When Is A Filling Necessary?
A dental filling restores a tooth when cavity damage occurs. Once a cavity forms, the harm to your tooth is permanent. Because of this, you need a permanent restoration to both stop a future infection and to ensure you can still bite and chew without problems. This is the more conservative approach to cavity treatment that we offer. When you have a larger cavity, we may have to provide more support than a filling can deliver. You can minimize your risk for advanced dental decay by scheduling regular checkups and receiving frequent checks for decay.
We Provide Tooth-Colored Fillings For Our Patients
Rather than use a conspicuous metal filling to restore a tooth, we can preserve your smile by using a dental filling made with a resin substance that imitates healthy tooth enamel. Because this substance is a good visual match for teeth, fillings can go unnoticed by people, even when they are present on front teeth. This substance can actually bond to your tooth structure to provide lasting support and prevent problems over time.
You May Need More Than Just A Filling To Restore Your Tooth
What happens when a cavity becomes too big for a dental filling? Eventually, a dental crown is needed to restore a tooth, as it can provide complete coverage and keep it safe. Root canal therapy is sometimes needed for a tooth before a crown is placed, as an untreated cavity can cause internal problems that have to be addressed.
Talk To Sunny Smiles About Receiving A Tooth-Colored Filling
By placing a tooth-colored filling to address a cavity, Sunny Smiles can protect a tooth and help you avoid oral health problems after being treated for tooth decay. In addition to offering restorative services, we also provide a variety of cosmetic treatments, as well as preventive care to help you avoid future issues. For more on the services we can provide, reach out to your El Paso, TX, dentists' office on N Zaragoza Rd by calling 915-849-9000.