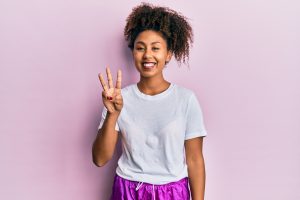 When you bring your kids to the dentist's office, you ensure that they have protection for their growing smiles. Finding the right practice to care for them as they grow up is important for several reasons. You want to stay informed about their development, and you want them to be safe from common oral health threats like tooth decay. In addition to helping with these matters, the right practice also helps kids develop a clear understanding of why their oral health matters, and they also help them grow comfortable in the dentist's chair. Sunny Smiles is happy to take on patients of all ages, so we can provide pediatric care for the kids as well as your routine dental checkups!
1. Kids Learn To Feel Comfortable In The Dentist's Chair
When kids have the right introduction to professional dental care, they can feel more comfortable during future visits and be more responsive when they are learning to care for their teeth and gums. For our youngest patients in particular, we focus on creating positive feelings about dental care, and on making kids feel at ease in the office.
2. You Receive Important Updates About Their Development
As your child grows, their oral structures take shape and their primary ("baby") teeth are replaced with their secondary ("adult") teeth. By bringing your child in for regular checkups, you gain feedback about their growth and development. If problems are identified, they can be addressed at an early age to avoid complications. In addition to watching out for potentially serious issues, we also check kids for more common developmental concerns, like malocclusion, which can alert you to a possible need for braces once they are old enough.
3. Any Problems That Arise Can Be Spotted And Carefully Treated
Just as you should take care to avoid cavities yourself, you should take care to protect your kids against problems that require restorative dental work. With that said, a person is vulnerable to decay once their teeth start to arrive. We can carefully check for cavities so that we can spot and treat them in their earliest stages. We can place a tooth filling to protect the tooth and prevent complications with advanced decay, which can create developmental concerns.
Schedule Dental Care For Your Kids At Sunny Smiles In El Paso, TX!
Sunny Smiles is ready to meet with patients of all ages and provide important oral health services. We can provide positive treatment experiences for kids and adults, which is how we are able to take care of entire families in and around the El Paso, TX area! If you would like to learn more, or if you are ready to schedule an appointment, you can contact Sunny Smiles at our N Zaragoza Rd location by calling 915-849-9000.