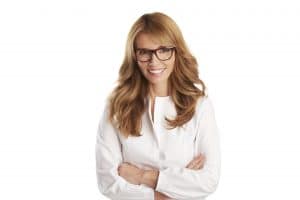 When you stop scheduling regular dental checkups, you leave yourself without important oral health support. At every appointment, you receive helpful feedback about the state of your teeth and gums as well as a cleaning to remove tartar and plaque buildup. Sunny Smiles continues to maintain a safe environment for our patients and team members, and we are ready to support your efforts to avoid problems with cavities and gum disease. If more than six months has passed since your last exam, make sure you schedule your next one as soon as possible. Falling behind on routine care can make you more vulnerable to health issues and also more likely to let a problem form and worsen.
When Was Your Last Dental Checkup?
Unless your dentist has identified a reason to change your checkup schedule, you should attend appointments every six months. Those six month intervals are short enough to prevent issues with advanced cavities, as a smaller cavity can be caught and treated with a dental filling before the problem worsens. It also limits the amount of time you have to experience a buildup of tartar on your teeth. You can also look forward to timely intervention for problems like bruxism and TMJ disorder, which can cause significant discomfort if they are not addressed.
How A Typical Checkup Protects Your Smile
At a typical dental exam, you will undergo a teeth cleaning as well as a review of your smile. The study of your teeth and gums can reveal more than just whether you have an issue with a cavity or gingivitis. By observing signs of wear and tear on teeth, your dentist can recognize that you are grinding your teeth. They can also examine your jaw movement to see if TMJ disorder is a concern. In addition to a review, you also receive a teeth cleaning that fights plaque and tartar accumulation. Tartar buildup is something you can prevent with your daily routine, but brushing and flossing on their own will not remove this substance. Fortunately, your hygienist can remove any deposits that are present before they can cause problems that call for restorative dental work.
Discussing Treatment For Dental Problems Found During A Checkup
If your dentist identifies a problem at your next checkup, they can talk to you about it and also discuss what treatment is required. Restorative treatment can address damage from a cavity without changing your smile, as we offer dental fillings and dental crowns that imitate healthy enamel. We can also discuss services that help with gum disease, or problems with teeth grinding and jaw pain.
Sunny Smiles Is Ready To Schedule Your Next Checkup!
Sunny Smiles is ready to meet with you and check on the health of your smile! If you have questions, or if you would like to set an appointment, contact your El Paso, TX, dentists at their N. Zaragoza Rd location at 915-849-9000.