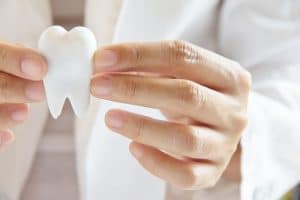 Patients at Sunny Smiles can count on us for help when they suffer a possible dental emergency. While there are several problems that can call for urgent care, few are as distressing as the potential loss of a tooth. If you have a tooth that is loose or already dislodged, we can provide an evaluation and find out what we can do to preserve it. If treatment is delayed, it can be more difficult to prevent tooth loss. However, even if we cannot save your tooth, we can provide a dental prosthetic in order to preserve your full smile.

A Lost Tooth Is A Problem You Should Address Promptly
While you should act quickly any time you think you are experiencing a dental emergency, you should treat tooth loss as a significant priority. A tooth that can still be saved can be lost simply because it was out of socket for too long. While proper handling can prolong the time a tooth can spend dislodged, care should be a priority for you. When you arrive, your dentist will evaluate you and the tooth, determine what we can do to help you, and start restorative dental work.
Can A Lost Or Loosened Tooth Be Saved?
It is often possible to save a lost or loose tooth. When the problem is treated in time, your dentist can do work to secure that tooth in its socket and make sure that it remains in position. The care you receive may include both root canal therapy and the capping of a dental crown on your tooth to keep it secure. Unfortunately, saving injured, loosened, or lost teeth is not always possible even if you do seek treatment without delay. At this point, we can make plans to replace it.
Replacing A Lost Tooth With A Custom Prosthetic Appliance
A custom dental bridge is designed to close a smile gap and remain in place permanently. The appliance consists of two dental crowns and at least one abutment tooth, or replacement tooth, which will occupy the space where your tooth was lost. This approach to prosthetic treatment provides you with a permanent restoration without oral surgery, and provides cosmetic as well as functional support!
Sunny Smiles Provides Emergency Dental Care For People In And Around El Paso, TX
Sunny Smiles is ready to take care of patients who experience dental emergencies. If you find yourself in need of treatment as soon as possible because of a chipped, cracked, loosened, or lost tooth, you can see us on short notice to have the matter evaluated and treated. We also provide a range of general restorative, cosmetic, and preventive services to help you maintain your best smile. To find out more, please contact your El Paso, TX, dentists by calling 915-849-9000.