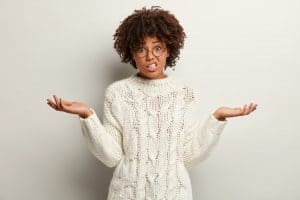 If you have one dental practice for everyone in your family, you can have an easier time arranging routine oral health services. You can also appreciate having one person you trust to relay important information about your smile, and about your children's smiles. Sunny Smiles is happy to work with patients of all ages, so we can schedule dental exams with you and also provide pediatric dental appointments. We understand that parents and kids have different needs when it comes to oral health care, but we can provide the right approach to care and help everyone stay protected against problems with cavities and gum disease!
Do Kids And Adults Need Different Things From Their Dentist?
There are many similarities between preventive dental appointments for adults, and appointments for kids. Once a person's teeth start to arrive, they need to be protected against tooth decay. Through careful evaluations and teeth cleanings, your dentist will be able to protect you against both dental decay and gum disease. With that said, kids require more support during checkups because they are still learning to both feel at ease in the dentist's chair and how to protect themselves against dental problems. Because of this, pediatric appointments can focus on introducing younger children to dental care in a comfortable way, and on educating them about the importance of good dental hygiene.
We Can Help Kids Develop Good Oral Hygiene Habits
When they come in for routine care, we can give kids instructions on good oral hygiene and also provide them with information on why healthy teeth are important. Through these instructions, they can become more familiar with smart practices and more aware of why they matter. Of course, you also have a role to play in helping your kids learn to care for their teeth. Talk to them about why brushing and flossing are important at times when you care for their teeth, and give them guidance and encouragement as they start to perform these tasks themselves.
How We Help Adults Preserve Their Healthy Smiles
Healthy teeth matter at any age. If you want to avoid trouble that calls for restorative dental work, be consistent with scheduling your own checkups while arranging services for your kids. At each visit, your dentist will check you for possible cavities and look out for problems with gum disease. You can also receive helpful warnings if there are signs that you struggle with TMJ disorder and bruxism, which can lead to dental damage and chronic aches and pains.
Talk To Sunny Smiles About Scheduling Appointments For Everyone In Your Family
Through regular dental exams and cleanings, kids and adults can stay safe from possible oral health threats. To find out more, or to schedule appointments for yourself and your family, contact the Sunny Smiles on Dyer St in El Paso, TX by calling 915-859-7000.