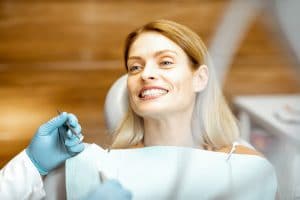 If you want to keep your smile in good health, you should be consistent about seeing your dentist for regular exams. At regular six month intervals, your smile will be closely evaluated for any active problems, and you will receive a thorough teeth cleaning to remove harmful plaque and tartar. Sunny Smiles is aware that weekday appointments are sometimes less than convenient for patients, which can make it difficult for them to keep up with preventive dental care. To make visits easier to arrange, we can welcome people to come in for support on Saturdays! By maintaining office hours on Saturdays, we make professional dental services more accessible for people in and around the El Paso, TX area.
More Scheduling Options Can Help You Stay Current With Oral Health Care
By maintaining office hours on Saturdays, we make it easier for patients to come in for routine services, or to schedule time to have oral health problems addressed. While many people can find time to see their dentist during the week, this is difficult for others. Even as the end of the year approaches, you can find that there is still time to use your remaining dental benefits and have an evaluation that helps you start the next year with a healthy smile!
Is It Time For Your Next Dental Checkup?
Unless you have already been told by your dentist to follow a different schedule, your regular exams should take place at six month intervals. If you are no longer in the habit of scheduling appointments, or if you have fallen behind because of a lack of freedom in your schedule, you can lose out on important services. At every visit, you receive support in the form of a thorough teeth cleaning and a review of your smile to see if there are any issues that might require restorative dental work. When you miss out on these treatments, you can have a more difficult time staying free of problems that impact your appearance and well-being. Checkups also help you stay safe against problems that can negatively impact your periodontal health.
The Importance Of Acting Quickly If You Have An Active Dental Problem
In the event that you need treatment for a cavity, or you injure your tooth and need restorative dental work, our availability can make it easier for you to arrange the care that you require. When services are delayed, you can spend more time with an aching or sensitive tooth that needs to be treated. When it comes to physical injuries, a delay can lead to more permanent damage to your enamel.
Schedule A Saturday Dental Visit At Sunny Smiles!
Sunny Smiles maintains office hours on Saturdays, which helps make sure that patients have more access to the oral health support that they require. To find out more about our practice, or to discuss any issues you currently have with your smile, please contact our El Paso, TX, dentist's office on N. Zaragoza Road at 915-849-9000.