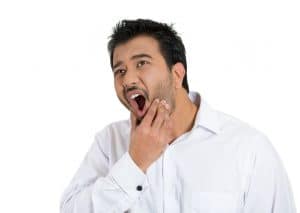 Restorative dentistry needs to be provided when a tooth is affected by a cavity. If treatment does not occur, the decay will continue to spread and destroy more of your enamel, and it can eventually cause an infection that requires root canal therapy. While restorative dentistry is important in this context, it should be noted that there are other circumstances where these procedures can be necessary. We also need to perform restorative services for teeth that are physically injured. Trauma can leave you with permanent harm in the form of chipped, cracked, or broken enamel that will require the placement of a restoration. Without treatment, an injured tooth's health can worsen and create new trouble for your oral health!
Restorative Dentistry Is Relied On For More Than Just Cavity Treatment
While restorative dental services are often associated with cavity treatments, they are also needed when patients suffer physical injuries. While tooth enamel is a remarkably strong substance, there is little we can expect from it when it comes to recovering from damage that affects it. This means that a tooth you chip or crack will stay damaged, and in fact can become even more damaged if you continue to put pressure on it and do not schedule treatment.
Scheduling Care For A Chipped, Cracked, Broken, Or Lost Tooth
If your tooth is physically injured, your dentist will closely study it to see how severe the problem is and what treatment should be provided. Superficial injuries often call for only cosmetic dental services. This means that your dentist can use a conservative procedure to hide visible trauma while minimizing the amount of work done to your tooth structure. More significant damage that affects your oral health can call for treatment like root canal therapy and the capping of a dental crown on the tooth. With this approach, we can make sure that your smile and dental function are restored!
We Can Provide Emergency Dental Work When Your Tooth Is Injured
Timely treatment can be important when you suffer a physical injury. In addition to preventing complications, this can ensure that your smile is properly restored with minimal delay. After an injury, you can reach out to Sunny Smiles to arrange an emergency dental procedure. When you do so, you can ensure that your needs are addressed before you experience unwelcome oral health complications!
Talk To Sunny Smiles In El Paso, TX About Restoring An Injured Tooth
Tooth injuries can cause more than just problems for your smile. Our practice is ready to treat them on short notice, and we can focus on restoring both your oral health and your appearance when a problem arises. To find out more, please contact Sunny Smiles in El Paso, TX by calling 915-859-7000.