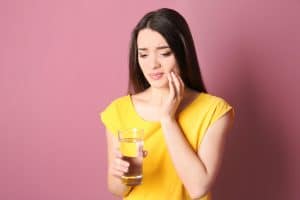 An injury that leaves you with a bruise or cut can hurt at first, but that pain will fade over time as you recover. When a tooth injury occurs, or when dental pain arises without an obvious cause, you can grow concerned when pain does not dissipate. Our teeth are protected by a remarkably strong outer layer of enamel, but when harm does occur, they are limited in their ability to heal and recover. Because of this, a cavity or injury can grow worse and worse as time passes, and that can lead to the spread of infection and tooth loss if treatment does not occur in time! Sunny Smiles is prepared to provide restorative dental work to take care of the health, appearance, and condition of teeth that are in poor shape. In addition to saving a vulnerable tooth, this can put an end to your ongoing discomfort!
Is Dental Discomfort Affecting Your Quality Of Life?
When you start to experience pain or sensitivity issues that intrude on your quality of life and ability to bite and chew, you can be understandably concerned. Discomfort can make it harder to enjoy certain foods and drinks, and can prove to be a distraction throughout the day. It can be hard to avoid some feelings of anxiety around your discomfort, as you could be feeling the effects of a problem that demands restorative dental work. It is important to note that until treatment is provided, something that causes dental pain can continue to worsen and create more problems for you!
Determining The Reason For Your Discomfort
A toothache can develop if you have a problem with decay, or if you suffer physical damage to your tooth structure and do not see your dentist. Until care is provided, the condition of your tooth can grow worse as bacteria multiply and move through your pulp and move through the tooth's roots. Through root canal therapy, bacteria and damaged tissues are removed to stop the health of a tooth from growing worse.
In some cases, sensitivity can actually stem from problems with your gums. If your tissues begin to recede because of gingivitis, because of teeth grinding, or for any other reason, portions of your teeth that are naturally more sensitive are revealed. At this point, it may become difficult for you to avoid problems with discomfort. Good periodontal health can prevent this from happening. If it is already a concern, you and your dentist can discuss treatment.
Stay Informed About Your Oral Health By Seeing Your Dentist Regularly
If you want to stay informed about the health of your smile, you should regularly schedule routine dental exams. Active problems can be identified during an appointment, even if you are not in pain (yet) because of it. The work to clean your teeth and remove tartar will help you avoid future problems and stay healthy.
Sunny Smiles Can Help You Find The Cause Of Your Dental Pain Or Sensitivity
If you ignore dental pain or sensitivity, you can let an active oral health issue worsen and hurt your quality of life. To learn how our practice can help you, please contact Sunny Smiles in El Paso, TX by calling 915-859-7000.