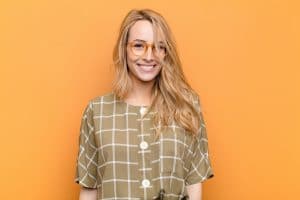 As you learn more about what changes cosmetic dental work can deliver, you can discover that your smile improvements are more easily grasped than you assumed. People who put off asking about cosmetic work because they fear it will be too involved, or that their goals are not reasonable, may fail to realize how much good the right procedure can do for them. Sunny Smiles provides multiple services that change the way patients look. You can discuss a procedure that pinpoints and addresses a specific flaw, or you can make plans to treat several concerns with as little as one procedure! Our practice has experience caring for individuals worried about dental discoloration and damage to their enamel, as well as issues with spacing, bulky or uneven gums, and more!
What Smile Improvements Interest You?
Cosmetic services target problems that hurt your appearance. They take on concerns about dental discoloration, often (but not always) caused by enamel stains, wear and tear on your enamel, and naturally occurring problems. Those problems can revolve around the shape, size, or alignment of teeth. For people with bulky or uneven gum tissues, treatment can make their smile more symmetrical, and correct asymmetries.
Targeting Specific Cosmetic Concerns
Some patients seek out cosmetic treatment because they have a specific issue they would like to resolve. If you want to make your smile brighter, a professional teeth whitening treatment helps by dealing with stubborn enamel stains. While store bought whitening agents help remove recently formed stains, the agents available through your dentist's office help deal with more difficult-to-reach particles that discolor teeth. If your goal is to restore the appearance of a misshapen or damaged tooth, a porcelain veneer can lead to ideal improvements. When your veneer is put in position it can make a tooth look healthier and brighter, and it can even change a tooth's size. Bonding and contouring work also resolves issues with the shape, size, and color of a tooth.
Address Several Concerns With A Single Procedure
Porcelain veneers can change your smile in meaningful ways. When they are placed, you can resolve wear and tear from persistent teeth grinding, hide alignment flaws, and make your smile more symmetrical overall. If your teeth look short or squat, gum contouring work will reveal more of their structure and improve your appearance.
Talk To Sunny Smiles About Cosmetic Dentistry
Sunny Smiles helps patients with varying concerns about their appearance. Because we provide multiple cosmetic dental treatments, there are many issues we are able to resolve. With the right procedure, your results can be ready after as little as one treatment! Find out more by contacting our El Paso, TX, dentist's office on N. Zaragoza Road at 915-849-9000.