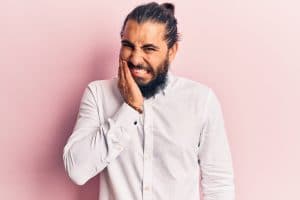 In some circumstances, it can be important to see your dentist as soon as possible to address an oral health concern. Physical injuries and significant pain can make treatment a priority. Without care in a timely manner, you can experience complications that hurt both your health and your appearance! Our practice wants patients to know that they can contact us about a dental emergency whenever they feel that it might be necessary. When you come in for treatment, we can determine what the right restorative dental work will involve so that we can completely resolve problems that affect you. This work can focus on improving your oral health and addressing issues that might impact your bite, but we can also ensure that your smile is restored through treatment.
Some Dental Problems Call For Treatment On Short Notice
Typically, people can rely on semiannual dental checkups to keep them informed about their oral health, and to lead to treatment for any problems that may arise over time. For example, your dentist may find a cavity when you go in for a routine exam. If this happens, it can be treated with a dental filling to stop the problem from worsening. With that said, sometimes problem arise suddenly, or someone who is not consistent with dental exams will have a problem worsen to the point of causing severe discomfort. When this happens, it can be necessary to see your dentist as soon as possible to make sure that the matter is resolved.
Arranging Your Emergency Treatment
Before you arrive for your restorative dental treatment, you can take steps to minimize discomfort. Over the counter pain relievers can help you soothe active discomfort, and ice or a cold compress can help with swelling. If you need emergency treatment because your tooth is knocked out, carry it safely by only handling its crown (the portion that shows above your gum line) and use a small container of milk to keep it from drying out, Once you make it into the office, your dentist will perform an evaluation to see what can be done to resolve the problem with your tooth and address discomfort. In cases where a tooth is physically hurt or infected, we may need to perform root canal therapy to resolve internal problems.
Will Your Dental Emergency Change Your Smile?
When a dental emergency affects your smile, your dentist can work with you to make sure that the problem does not cause a permanent change in the way you look. We do provide lifelike dental restorations that can take care of a tooth while preserving its attractive appearance. We can even arrange prosthetic dental work that retains your smile's natural appearance.
Sunny Smiles Provides Emergency Dental Services To The El Paso Community
Sunny Smiles is ready to help patients when they need to arrange emergency dental services. To learn more, contact our El Paso, TX, dentist's office on N. Zaragoza Road at 915-849-9000.