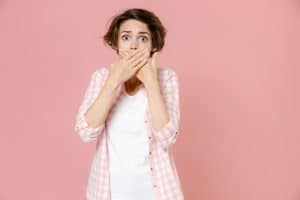 Over time, the wear and tear from biting and chewing can start to affect your enamel. You may notice that the shapes of teeth start to change, though this problem may do too little to make cosmetic dentistry necessary. What you should note is that a dental restoration can also be affected by friction over time. If you start to worry because an older dental filling feels loose, seems to offer less support for your bite, or begins to cause discomfort, have it evaluated by your dentist. It may need to be replaced – by receiving a new restoration, you can ensure that your tooth continues to enjoy functional support as well as protection from damage or infection.
Why Cavities Make Permanent Dental Restorations Necessary
A cavity does permanent harm to your tooth structure. Even when decay is caught early during a dental exam and treated, some of your enamel is going to be lost, which is why a permanent restoration has to be put in place to preserve your oral health. Because they need to offer lasting support, dental fillings and dental crowns are made to be durable enough to hold up against many years of biting and chewing pressure. With that said, an older restoration can wear down and become less supportive over time, which may lead to the need for a replacement.
Why You Might Need A Crown To Replace An Old Filling
If an older filling has damaged surrounding tooth enamel, or if the tooth has worn down along with the restoration, your dentist may have to provide a crown for a replacement. What is important is confirming that your tooth has long-term protection at the end of a procedure to deal with a missing, loose, or lost filling. You should come away from treatment feeling confident that your tooth is fully supported.
Your Dentist Can Check The Condition Of Your Restoration During A Dental Exam
Dental exams provide consistent feedback about many different threats that can affect your smile. That includes updates about the condition of your restorations, warning signs of TMJ disorder, and symptoms of gingivitis. When you stay informed about these matters, you can protect yourself against problems that can arise in time and create more significant issues for your oral health and appearance.
Sunny Smiles Can Replace An Older Dental Filling
If you are starting to worry about an older dental filling because it feels loose, or because it starts to feel uncomfortable, you can make plans at our practice to have the issue evaluated. To find out what we can do in this situation, or to discuss any other matter that might affect your oral health, please contact our dentist's office on N. Zaragoza Road at 915-849-9000.