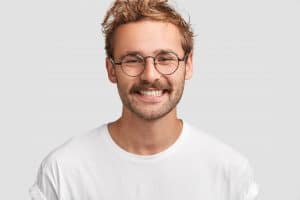 As we near the end of the year, there may still be several tasks that you have to handle. If you have not stayed current with your preventive dental appointments, you can be vulnerable to problems with tooth decay and gum disease because of tartar buildup. You may already have an issue with poor oral health that has escaped your notice, which means the issue will worsen until you return for an appointment. There is still time to schedule a dental exam and teeth cleaning before the end of the year. Even if you have no issues that call for restorative dental work, your cleaning will remove the tartar and plaque buildup that puts you at risk for these issues.
How Long Should You Go Between Teeth Cleanings?
Teeth cleanings and evaluations from your dentist should take place on a semiannual basis, unless you are told by your dentist to follow a different timeline. You should have seen your dentist at least once by this point in the year, and you should have your next appointment booked to continue with care. There is still time for you to schedule an appointment before the start of the new year, which means you can use remaining dental benefits.
Regular Teeth Cleanings Protect You Against Tartar Buildup
Every time you brush and floss, you remove the plaque deposits that have built up. While your daily oral hygiene routine removes plaque and food debris effectively, these practices will not remove tartar accumulation. Fortunately, you will have any deposits that have formed removed when your hygienist cleans your teeth. To limit your risk for tartar formation, make sure you brush at least two times a day, and floss at least one time. Take time to be thorough with both practices, as rushed or inconsistent habits make tartar buildup more likely to occur.
Other Benefits To Your Preventive Dental Appointments
At regular dental exams, your dentist will check you closely for any signs of dental decay, gum disease, or problems with your jaw function and movement. Timely treatment can prevent issues that can negatively affect your quality of life over time. Early detection and treatment of a cavity stops decay before it becomes serious enough to require root canal therapy and a dental crown. When early warning signs of teeth grinding are identified, you can receive a protective mouth guard to wear and prevent nightly clenching and grinding before it does damage to your enamel.
Schedule Your Next Teeth Cleaning At Sunny Smiles!
If you have not stayed current with your routine dental exams and cleanings, you can face more risks from dental decay and other problems than you realize. If you wish to find out more about our practice, or if you are ready to schedule an appointment, contact our Sunny Smiles office on N. Zaragoza Road at 915-849-9000.