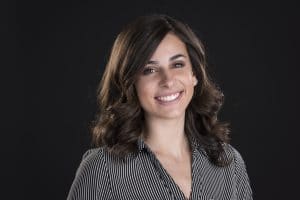 If there is a considerable difference between your smile's current appearance and the way you would like it to look, you can be eager to learn what cosmetic dental work can do for you. Many people are excited by the idea of making changes to their appearance, but may not move forward because they worry that the treatment process will be long or difficult. What you should know is that a full smile makeover can be easier to complete than you anticipate, making your ideal results more reachable than you assume. Depending on what you wish to change, you may be able to see all of the improvements you want after just one cosmetic procedure!
Exploring The Benefits Of Starting A Smile Makeover
Even if your smile makeover feels ambitious, you can find that cosmetic work is up to the task of positively changing the way you look. The right approach to your care can give you a brighter smile, one free of general wear and tear or even naturally occurring problems with tooth shape and size. Cosmetic services rely on conservative adjustments to teeth, which means the work requires fewer actual changes than you expect!
Can I See All Of The Improvements I Want After A Single Procedure?
One treatment option offered at Sunny Smiles is cosmetic work with porcelain veneers. When veneers are placed on teeth, they change the appearance of a person's smile by hiding discoloration, damage to your tooth structure, and even problems with alignment. Because of this, they can effectively transform a person's appearance in the two appointments that are (typically) required for this procedure. You can also make exciting improvements with a tooth bonding and contouring procedure, which relies on a composite resin substance, along with careful contouring of your enamel, to improve the way you look.
A Smile Makeover Can Involve Both Restorative And Cosmetic Treatment
During an initial evaluation, your dentist will look at more than just what cosmetic changes might benefit you. A review can lead to the discovery of oral health problems that need to be addressed before moving forward with cosmetic work. Will this affect your ability to improve your smile in a meaningful way? We do offer dental crowns that can match your healthy enamel, so we can make the necessary improvements to your oral health while still correcting problems with the way you look!
Talk To Sunny Smiles About Starting A Smile Makeover!
If you want to do something about your smile, talk to Sunny Smiles about a smile makeover! The right approach to cosmetic treatment can lead to exciting improvements that take less time and work than you expect. To find out more about your options for cosmetic treatment in the El Paso, TX area, call the Sunny Smiles dentist's office on N. Zaragoza Road at 915-849-9000.