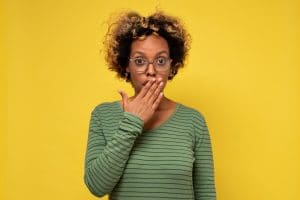 Dental fillings are used to protect teeth that develop problems with decay. Their role is an important one – if no filing is present, the tooth remains vulnerable to damage or infection, as your enamel cannot reform after a cavity is formed. Once placed, the filling will occupy the space where decay once took hold and ensure that your tooth remains safe while ensuring that you can bite and chew comfortably. So what will happen if an older filling starts to feel loose, or if you suspect that the filling is the cause of your recent dental discomfort? A damaged or loose filling may need to be replaced. Until that takes place, the issue with your restoration will leave your tooth in a vulnerable state!
A Filling Is Meant To Provide Permanent Protection For A Tooth
When a filling is placed, the intention is to use it to permanently support your tooth. This is why it is important to use durable materials to make them, and to ensure that a filling will provide adequate support before moving forward with your restorative dental work. Patients should be able to count on many years of support from the restoration provided to them. If you experience a problem with an older restoration, it is important that you treat replacing it like a priority. Until you have your dentist address the matter, it will make you vulnerable to more enamel damage as well as a potential infection. One thing you can do to avoid serious problems is make sure you attend regular dental exams on a consistent basis, as your dentist can look for early signs of wear and tear or damage to a restoration.
What Can I Do If My Filling Feels Painful Or Loose?
If you have a filling that feels loose, or if a restored tooth starts to feel painful or sensitive, reach out as soon as you can to have it evaluated. Once you arrive at our practice, your dentist will look at your tooth and determine how you can best be helped. If a change in the tooth's condition has taken place, it may be necessary to provide a dental crown for a replacement instead of a new filling.
We Use Restorations That Match Your Tooth Structure
Sunny Smiles takes care to restore patients' smiles when tending to their dental health. Our dental fillings and dental crowns can imitate healthy enamel, which means you can have work done to both protect your tooth and preserve your smile. The fillings we use are made of a composite resin that can actually bond to the tooth structure. What this does is provide lasting support for the tooth while also avoiding detection.
Contact Sunny Smiles If A Dental Filling Is Giving You Problems
While dental fillings and dental crowns are meant to provide lasting support for vulnerable teeth, problems can occur that call for treatment. If you think you have a problem with an older restoration, contact Sunny Smiles in El Paso, TX by calling 915-859-7000.