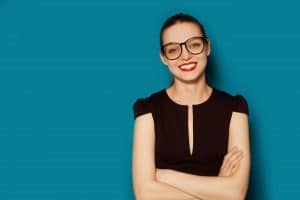 There are many foods and drinks that people have a hard time resisting even as they recognize the threat they pose to their smile. Products that are dark or rich in color can leave particles capable of causing stains on your enamel. Over time, these particles build up and gradually dull teeth, which can make you look older and less attractive. Deep stains can even give people the impression that your teeth are not healthy! You can fight these stains with over the counter whitening agents, but you may see limited results from these efforts. Sunny Smiles can send you home with a Zoom! whitening kit. Your kit provides potent bleaching agents as well as trays that are customized to fit over your teeth, making the application of these agents easier.
Over The Counter Whitening Kits Can Offer Limited Benefits
Because whitening treatments available at a local grocery store or pharmacy are convenient to pick up, people can turn to them first when hoping to change their smile color. If you try these products, you may find that the results they provide are limited. In other words, you can complete treatment and still feel that your teeth could be brighter and more attractive. Your dentist can provide a kit that is more effective at dealing with stains. During your time in the office, you can also have an evaluation to determine if fighting teeth stains is really the most effective way to change your smile color.
Making Plans To Take A Zoom! Whitening Kit From Your Dentist
The Zoom! whitening kit that you pick up will provide you with trays that are made to fit your specific bite. This makes it easier for you to apply the whitening agents you receive evenly. By following your dentist's guideline for daily treatments, you can see improvements that steadily raise your confidence in your smile. The Zoom! whitening kits make professional results convenient, so you can see the improvements you want while following a routine that is easy to fit into your daily life.
Reviewing The Cosmetic Treatments We Offer In The Office
There are other cosmetic dental procedures that can make your smile brighter. For some patients, these different approaches can actually be more effective at delivering results. If your teeth have problems with intrinsic discoloration – discoloration stemming from internal tooth issues – we can discuss the benefits of dental bonding treatment or the use of porcelain veneers. These services cover teeth to hide discoloration as well as damages and natural problems with tooth shape or size.
Take Home A Personalized Whitening Kit From Sunny Smiles!
By taking home and using your personalized Zoom! whitening kit, you can deal with stubborn and embarrassing stains that have hurt the quality of your smile! To find out more about this treatment, and others we offer, contact our El Paso, TX, dentist's office on N. Zaragoza Road at 915-849-9000.