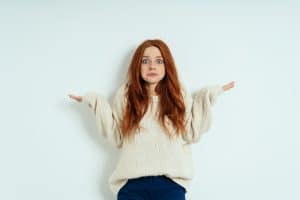 In the course of a dental cleaning, your hygienist can clear away tartar and plaque, identify areas of your smile that could benefit from more care, and help you avoid future oral health problems. Unfortunately, some people believe that their daily oral care routine can replace these visits, and that they only need to see their dentist if they think something is wrong with their smile. Staying consistent with preventive care has long-term benefits. Care provided by your hygienist will make problems less likely to occur, and your dentist can spot problems and recommend restorative dental work before your condition worsens.
Consistent Cleanings Help You Preserve A Healthy Smile
Routine cleanings performed by your hygienist provide a degree of smile support that you cannot match on your own. One important benefit is that tartar deposits are removed through this process. The review performed by your hygienist also leads to helpful feedback about the approach you currently take to care for your smile on your own. For example, they can let you know if plaque and tartar deposits are more present between teeth, suggesting a lack of effective flossing, or advise that certain areas of your smile have more signs of trouble. Reacting to these observations and changing your daily routine will lower your risk for future trouble.
How Cleanings Protect You Against Tartar Formation
Tartar buildup occurs when plaque deposits are not removed and grow hard. When this happens, the deposits will resist your efforts at removal with your toothbrush and floss. At this point, the only way to have your smile be free of plaque and tartar is to undergo a professional cleaning. Your hygienist can use their tools to carefully remove these deposits. By doing so, they make you less likely to have trouble with dental decay and gum disease.
Other Benefits To Preventive Dentistry
Preventive dentistry offers more than just a regular teeth cleaning! Your dentist is able to spot problems before they worsen and cause you discomfort. That means a cavity will be treated with a dental filling before there are any complications. Your review can also lead to treatment for other concerns, like TMJ disorder and bruxism, which can lead to pain and dental damage over time.
Talk To Your El Paso, TX Dentist About Scheduling A Dental Cleaning!
Sunny Smiles provides smile care to people of all ages in and around El Paso, TX! At our practice, we can help you stay on top of your oral health and avoid problems that might require treatment to fully restore. When problems do arise, know that we are ready to perform a range of treatments to keep your smile healthy and attractive! If you would like to learn more, or if you wish to book an appointment for yourself or a family member, contact our Sunny Smiles office on N. Zaragoza Road at 915-849-9000.