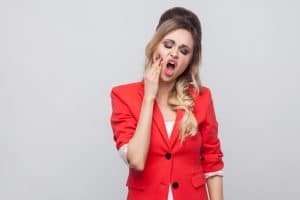 When a tooth starts to hurt, it can feel like an inconvenience, but you may not see it as a serious concern right away. As the pain continues, you can grow increasingly alarmed at the thought something is really wrong with it, and with your overall oral health. Sunny Smiles is prepared to see patients and provide them helpful updates about the condition of an aching tooth. We can determine why you are in pain, and see what procedure is necessary. Root canal therapy is often called for in situations where pain affects someone's quality of life, as this treatment responds to internal problems that have developed. If you are struggling with discomfort and hope to see someone as soon as possible, our practice can welcome you for emergency dental treatment!
How Worried Should I Really Be Over A Toothache?
Sometimes, patients put off treatment for a toothache because they convince themselves that their problem is likely to go away on its own. This assumption can create problems for you. Your tooth may be painful or sensitive because of an infection, a problem that will worsen in time. If you wait too long to have the matter reviewed by a dentist, it could become so serious that a tooth extraction must take place! The sooner you act, the sooner you can have your oral health troubles resolved and be free of pain.
Scheduling Root Canal Therapy To Address A Tooth Problem
Root canal therapy is often needed for issues that cause dental pain. Your discomfort could be a sign that your tooth is infected, which can occur because of advanced delay or because of an internal injury. To remove bacteria and damaged tissue that are inside the tooth, your dentist will carefully access your pulp to remove these unwelcome agents. After this occurs, the pulp (the tooth's inner chamber) is sealed before the tooth is restored with a dental crown.
What Can I Do To Avoid Future Toothaches?
At regular dental exams, you will be given helpful feedback about the state of your smile. This can lead to the early discovery and treatment of tooth decay with a dental filling, which stops a problem before it can become advanced. Regular checkups also help with the prevention of cavities and gum disease.
Reach Out To Sunny Smiles If You Are Experiencing A Toothache
Are you starting to worry about your toothache? How can you make sure that the problem is properly taken care of before there are new oral health complications to worry about? You can learn more about our restorative services, and discuss other benefits of care, by contacting Sunny Smiles in El Paso, TX at 915-859-7000.