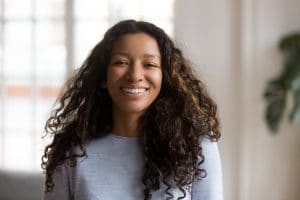 If you lack information about cosmetic dentistry, you may fail to realize just how ready your dentist is to address a problem that makes you self-conscious. There are multiple procedures that can deal with problems like discoloration from stains, physical damage, and naturally occurring issues that affect the way teeth appear. At Sunny Smiles, we have worked with many individuals who were tired of hiding their smile because they were embarrassed by the way they looked. While it is sometimes necessary to perform restorative dental work to address visible flaws, we may be able to move forward with a conservative cosmetic procedure. When this is the case, patients can see exciting changes happen in less time than they expect!
Learn How Your Dentist Can Address Your Teeth Stains
Teeth stains are a common problem, as it is difficult to completely avoid foods and drinks that affect the color of our enamel. If you have already tried to brighten your teeth with an over the counter whitening product, you may have felt dismayed at how little your appearance changed. Through professional whitening treatment, we can make teeth many shades brighter! Because we give patients a customized whitening kit they can take home, you can see professional results while still taking care of stains on your time.
Resolving Problems With Dental Damage
Dental injuries can cause significant problems for the way you look, even if they have little impact on your oral health. To deal with chipping or cracking that may have occurred, we can use a tooth bonding treatment to carefully cover damage. We rely on a composite resin material that is also used to produce lifelike dental fillings. This substance can make discreet changes that minimizes work on your tooth structure. We also have the option of restoring teeth with porcelain veneers that we affix to the fronts of teeth to hide damage.
What Can I Do About Misshapen Or Poorly Spaced Teeth?
While some flaws develop later in life, many people are affected by issues that developed naturally. You may be dismayed at how the shape or size of your teeth affect your smile, or you may be embarrassed because your teeth look misaligned. With custom dental veneers, it is possible for us to correct problems with the shape and size of teeth. They can even be used to hide issues with misalignment – once veneers are placed, we can cover any awkward gaps or overlaps.
Talk To Sunny Smiles About Improving Your Smile!
Through the right cosmetic dental procedure, our practice can resolve problems that have made you self-conscious about your smile. To learn more about our practice, and the cosmetic services that we provide, you can contact our Sunny Smiles office on N. Zaragoza Road at 915-849-9000.