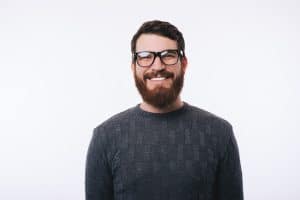 A treatment to address dental decay is not complete until the affected tooth has been supplied with a restoration. What makes this part of the treatment necessary? Even when they are caught early, cavities will do permanent damage to our teeth. Because of this, they need protection against further physical damage, as well as a defense against a new infection. Patients at Sunny Smiles who experience cavities can receive support from tooth-colored dental fillings. These restorations provide the protection that teeth require after being damaged by decay while still preserving your appearance. If necessary, we can use dental crowns for treatment when a cavity is too severe for a filling to be effective.
Even Small Cavities Permanently Damage Your Enamel
If you experience a problem with tooth decay, you should try to make sure that the matter is addressed as soon as possible. The more time a cavity is given to grow, the more damage you ultimately experience. This can change the approach we make to treating it, and it can even leave you affected by a painful infection. While early treatment is beneficial, a cavity of any size will do permanent harm to a tooth. What this means is that no matter how quickly a problem is addressed, a restoration will have to be used.
What To Expect From Our Tooth-Colored Dental Fillings
The dental fillings we use are made from a biocompatible resin material that manages to both imitate and bond to your healthy tooth enamel. Once the damage done by a cavity has been addressed, the resin will be applied to the space where the problem developed. Once the substance hardens, it will bond to the tooth while also imitating its appearance. As a result, you can count on protection while also feeling confident in the way you look.
What Happens When A Filling Is Not Supportive Enough To Restore A Tooth?
The size of a cavity will affect what kind of treatment you receive. Larger cavities, and those that require root canal therapy, will call for treatment with dental crowns. A crown involves more preparatory work for the tooth, but its added coverage can keep it safe from harm after treatment. We are able to provide crowns that look like natural, healthy teeth, which means that this approach to smile care can still preserve the way you look.
Talk To Sunny Smiles About Receiving A Dental Filling
At Sunny Smiles, patients in and around the El Paso community will be able to count on treatment for problems like tooth decay that can support their oral health and smile. If you would like to learn more, or if you have concerns about a possible cavity, please contact our El Paso, TX, dentist's office on N. Zaragoza Road at 915-849-9000.