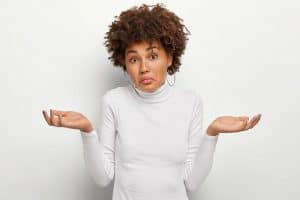 It is important that you stick with an effective oral hygiene routine. In a short time, the plaque deposits that build up on your teeth can harden to tartar, leaving you with accumulations of harmful agents that put you at risk for dental decay or gum disease. Keeping your smile completely free of tartar buildup can be difficult. Fortunately, deposits are removed every time you undergo a professional teeth cleaning. This service is provided at every routine dental exam, and it can help you remain safe against problems that require restorative dental work. Sunny Smiles is able to provide you with consistent preventive dental care to help you avoid problems with your smile and oral health. If an issue does develop, it can be identified and addressed so that there are no further troubles for your dental well-being.
How Tartar Accumulation Affects Your Oral Health
When tartar deposits form, they become stuck to teeth – your brushing and flossing routine will not be effective at removing any buildup. Fortunately, your daily oral hygiene routine protects you against its formation. When tartar buildup is an issue, the bacteria contained in these deposits can cause damage to your tooth structure, or cause the onset of periodontal problems. Fortunately, the accumulation you have experienced since your last visit to the dentist's office will be removed in the course of the teeth cleanings provided during these visits.
Checkups Lead To Early Intervention For Dental Decay
If you consistently see your dentist, you stay informed about any cavity problems that might need to be treated. A cavity that is identified by your dentist can be treated while the damage is still relatively slight. After removing decay, we can protect the tooth with a dental filling that addresses the damage that occurred. When cavities are not caught in a timely manner, patients face risks for problems with infections that require root canal therapy!
Regular Exams And Gum Disease
Your periodontal health matters more than you might realize. If you have troubles with gum disease, you can experience problems that lead to the destruction of gum tissues that are responsible for keeping teeth in place. If you show signs of gingivitis during an appointment, those signs can be identified and addressed through a periodontal cleaning. With this service, we can give your tissues the opportunity to recover from infection before gum disease becomes a long-term problem for you!
Schedule Your Next Dental Checkup At Sunny Smiles!
At Sunny Smiles, patients can look forward to thorough preventive services during their visits. At each appointment, your dentist will closely examine your smile for any signs of poor oral health – if an issue is observed, we can make sure it is resolved while taking care to preserve your smile! To find out more, contact our El Paso, TX, dentist's office on N. Zaragoza Road at 915-849-9000.