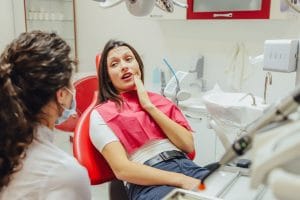 While you should act quickly to address a dental emergency, you do not need to panic. Patients at Sunny Smiles can make arrangements for emergency dental work if they experience a tooth injury, lose a filling or crown, or struggle with severe dental pain. Having access to care on short notice means that you can have a problem addressed before your dental health worsens, and it means you spend less time with an unsightly injury. Just as we can take care to preserve your appearance during a routine restorative dental procedure, we can make sure that your emergency treatment allows you to maintain your healthy smile!
You Can Make Plans To See Your Dentist On Short Notice
If you have a problem with your smile that makes a trip to the dentist a priority, you can reach out to our office to arrange care. Having access to emergency dental care is beneficial, even if you should hope to avoid any situations that call for urgent care! By setting up your emergency appointment, you can make sure that a physically damaged tooth is treated before any more harm comes to it. This is also beneficial when you have tooth pain but no obvious cause. Persistent or significant pain can be a sign that your tooth has become infected, which means that the tooth is at risk of being lost if it is not treated in time!
We Can Put A Stop To Pain You Are Experiencing
When you arrive, we can make sure a problem causing you pain is resolved so that you no longer have to live with a sore or sensitive sensation. To make sure pain related to internal damage or infection is stopped, we can perform root canal therapy. Once this is done, the tooth's interior will be sealed before it is capped with a custom dental crown.
Our Practice Fully Restore Your Smile If You Have An Emergency
An injury that affects one of your front teeth can be upsetting, as you will have a cosmetic and oral health issue to address! When necessary, we can restore these teeth with dental crowns that look like healthy enamel. These crowns are still strong enough to support your tooth when you bite and chew. Our office is also able to restore superficial damages through cosmetic dentistry.
Sunny Smiles Is Ready To Help You During A Dental Emergency!
If you need help during a dental emergency, Sunny Smiles is prepared to take care of you. Our offices are ready to welcome and support our patients when they have problems that call for urgent attention. If you have questions, or if you would like to learn more about our services, please reach out to Sunny Smiles in El Paso, TX by calling 915-859-7000.