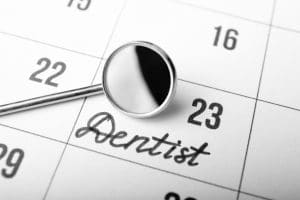 While you take your dental health seriously, you may see a routine dental exam as something you simply cannot make space for on your already packed calendar. Does this mean you should simply keep postponing your next checkup? If you do this, you can allow more tartar to form on teeth and cause problems for your well-being. You can also allow problems that require restorative dentistry already to worsen and do more harm to your tooth structure. Patients at Sunny Smiles can have an easier time finding time for care, as our practice does offer weekend hours. This means that you can come in to see us at a more convenient time and stay on track with your smile care!
Weekend Appointments Make Oral Health Care More Accessible
Normal business hours can be harder for some people to stick to, even when they are determined to protect their teeth. With this in mind, our practice does remain open during Saturdays so that patients can come to us at a time that is better for them. By doing this, we make it easier for people to stay consistent with preventive care, and limit their chance of having problems with decay form and worsen between appointments.
Staying Consistent With Exams Is Important
There are important actions that you can and should take in order to protect your smile over time. Brushing and flossing on a daily basis will help you avoid tartar buildup and also lower your risk for dental decay or gum disease. You can also protect yourself by limiting your consumption of sugar on a daily basis. With that said, services provided by your dentist are also important, and are difficult for you to go without. For example, without regular dental checkups, you no longer receive professional teeth cleanings that remove harmful tartar from your teeth. This means you remain vulnerable to cavities and gum disease, as tartar is not something that you can remove on your own.
What To Expect If A Dental Problem Is Identified During Your Visit
If a problem is identified at your appointment, we will work with you to make sure that it is promptly addressed. A cavity that is identified in time can be treated with a dental filling. The filling can be discreet enough to avoid detection, as it will match the color of your enamel. Once placed, it will keep your tooth safe from further harm. We can also determine if a special periodontal cleaning might be called for to address gingivitis.
Sunny Smiles Offers Weekend Hours For Dental Care
If you are finding it difficult to make time for dental care during the week, know that Sunny Smiles does allow patients to set appointemtns on the weekend! To learn more about our Saturday office hours, contact our El Paso, TX, dentist's office on N. Zaragoza Road at 915-849-9000.