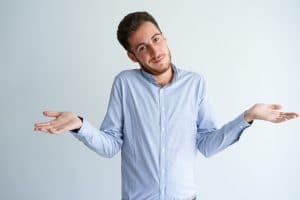 You may feel self-conscious about your smile because of issues with wear and tear, a recent injury, or from naturally occurring flaws. If you have concerns about your appearance, you may be ready to discuss treatment options that can make teeth look healthier, more uniform, and generally more attractive. While many people with these concerns benefit from cosmetic dental work with porcelain veneers, others may gain more from having teeth restored with dental crowns. Your El Paso, TX dentist can provide feedback about the condition of your teeth and let you know which approach might be right for you. Both can produce results that keep you confident in a bright, attractive smile!
Should You Look Into Having Your Smile Restored?
Many people develop an interest in restoring their teeth to address gradual changes over time, while others may wish to correct flaws that have always made them self-conscious. Through treatment, you can restore teeth affected by the following:
Misshapen teeth
Discoloration
Visibly chipped or cracked enamel
Some spacing issues
Teeth that look disproportionately small
With the right planning, we can help you by addressing several issues in one procedure, leading to a stunning smile transformation!
Using Porcelain Veneers To Make Exciting Cosmetic Changes
Porcelain veneers are effective at dealing with issues that affect the appearance of teeth, but they offer less benefit when it comes to their health. One benefit to using veneers over crowns is that less preparatory work is needed. Your dentist will take careful measurements of your teeth, and prepare their front surfaces to have these restorations bonded in place. After your veneers are set, they can hide a range of flaws. In addition to fixing issues with the condition of your enamel, they can be used to address issues with discoloration that are difficult to treat through a whitening procedure.
Crowns Help With Functional And Cosmetic Concerns
Both crowns and veneers are able to make misshapen or damaged teeth look more attractive. While crowns require more preparatory work, and remove more of your tooth structure, they offer improvements in bite support and protect teeth that are vulnerable to harm. Crowns can be recommended if dental damage has affected your ability to bite and chew, or if your dentist is worried that a tooth is too vulnerable to harm. Both porcelain and zirconia crowns are able to provide improvements that support your dental health as well as your smile.
Discuss Your Options For Dental Work With Your El Paso, TX Dentist
Are you tired of letting smile flaws undermine your self-esteem? With the right procedure, you can boost your confidence in your smile, and if necessary, you can arrange treatment to address cosmetic and oral health matters. You can reach our El Paso, TX, dentist's office on N. Zaragoza Road at 915-849-9000.