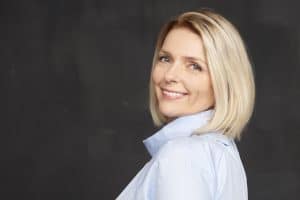 When you know what a dental implant-held prosthetic is capable of doing for you, it can be exciting to begin the process of restoring your smile. With that said, people can have concerns when they learn how long it might take to complete the process of replacing a lost tooth, or multiple lost teeth. Our El Paso, TX dentist's office can actually help patients close a smile gap sooner thanks to our same-day dental implants. We can bring you in to have your dental implant placed as well as restored in one day. This makes the process of prosthetic dental work more convenient, and it will ensure that you start showing off a full smile in a surprisingly short time!
Tooth Loss Is More Than Just A Problem For Your Smile
Dental implants help you by making sure that a replacement tooth offers more than just cosmetic support. With your prosthetic held in position with an implant, you can have an easier time biting and chewing, as the treatment arrangements are stable enough to help with your dental function. Implants also help by preventing a problem with jawbone deterioration, something that affects people who have lost teeth. A prosthetic that does not have support from an implant is not able to protect against the loss of jawbone density. This support comes from the stimulation in the bone created by the post holding your restoration in position.
Arranging The Placement Of A Same-Day Dental Implant
We can make plans to have your dental implant placed as well as restored in the same day. By doing so, we limit the number of facilities you have to visit to complete treatment, as well as the number of appointments you need to attend. In the course of the procedure, an implant will be carefully inserted into your jawbone at an angle and position that ensure lasting stability. The implant will be restored with a custom restoration that closes the gap in your smile.
Your Restored Smile Can Offer More Than Cosmetic Support
When you have prosthetic work done with a dental implant, you can enjoy better bite support, This can lead to an improvement in your diet, and it can reduce your chances of developing problems with TMJ disorder because of a flawed bite. It also improves the support for your jawbone, which is protected against deterioration due to a lack of stimulation from a tooth's roots.
Talk To Your El Paso, TX Dentist About Same-Day Implants
If you are in need of a replacement for a lost tooth, we can provide a restoration that is securely held by a dental implant. Because we are able to offer same-day implants, this service can lead to a restored bite and smile in less time! To learn more, contact our El Paso, TX, dentist's office on N. Zaragoza Road by calling 915-849-9000.